Completed

·

Oct 30-Nov 4, 2018
Watch the pinnacle event of the Canadian professional rodeo season, the Canadian Finals Rodeo, LIVE on FloRodeo October 30 to November 4, 2018. The top 12 competitors in each of the seven major rodeo events will compete for $1.65 million and Canadian champion titles in Red Deer, Alberta, this fall. The 45th anniversary of the CFR will be a can't-miss event for rodeo fans all over the world!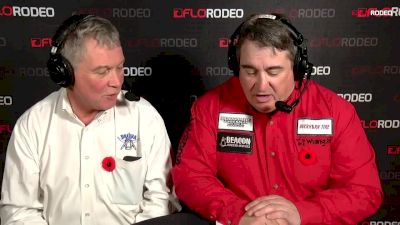 The Gatekeeper: Learn More About Don Johansen's Role As Chute Boss
Nov 10, 2018
He's had one of the most crucial roles at the major rodeos in Canada for years. Learn more about Don Johansen's job as the chute boss at the 2018 Canadian Finals Rodeo, his own rodeo career, and the clinic that has produced countless champions throughout its 40-plus years.