The first $1 million major rodeo in the World Champion's Rodeo Alliance series is coming to the Allstate Arena in Rosemont, Illinois, just outside Chicago, Jan. 11, 2019. Eighty-one top rodeo competitors will descend upon the city for the first time to make history, and, of course, a lot of money.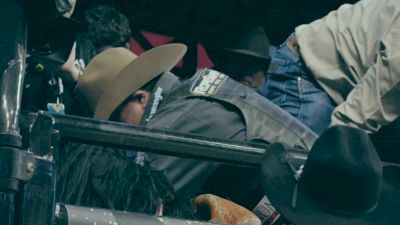 Which Saddle Bronc Rider Will Join Isaac Diaz In The Next WCRA Major?
May 14, 2019
When Isaac Diaz made this 90-point ride in the long round of the WCRA's Windy City Round-Up in Chicago, Illinois, he set himself on a path to the second $1 Million Major in Green Bay.
As we head into the semi-finals for quarter two, Brody Cress, Coburn Bradshaw, Cort Scheer, Jacobs Crawley, Sterling Crawley, Tyler Corrington, and more top saddle bronc riders are on the draw and gunning to be in Isaac Diaz's shoes when the next major rolls around again. They'll have to make it through the semi-finals first to do it though.
Watch the 2019 WCRA $500,000 Semi-Finals LIVE May 16-19 on FloRodeo—the ONLY place to catch all of the preliminary rounds live! Click HERE to watch.