The first $1 million major rodeo in the World Champion's Rodeo Alliance series is coming to the Allstate Arena in Rosemont, Illinois, just outside Chicago, Jan. 11, 2019. Eighty-one top rodeo competitors will descend upon the city for the first time to make history, and, of course, a lot of money.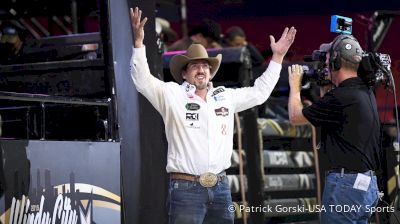 Will Tyler Pearson Take Home Some Of The WCRA's $500,000 Semi-Finals Purse?
May 14, 2019
He's won a major event in the WCRA before, but can the 2017 world champion Tyler Pearson do it again? He's already earned his spot in the $1 Million Major in Green Bay, Wisconsin, in June, but the $500,000 purse at the WCRA's Semi-Finals must have been too good to pass up!
Watch Tyler Pearson compete at the 2019 WCRA $500,000 Semi-Finals LIVE May 16-19 on FloRodeo—the ONLY place to catch all of the preliminary rounds live! Click HERE to watch.