Watch the top 16 in the Canadian Professional Rodeo Association get a jump-start on the 2019 rodeo season at the Canadian Western Agribition November 21-24. The money earned here counts towards the Canadian Finals Rodeo and can mean all the difference for competitors that are hoping to make a CFR qualification a reality next year.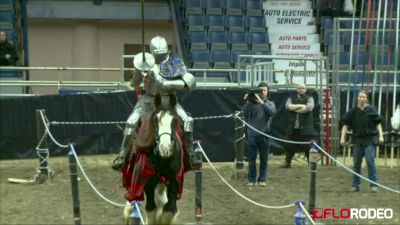 Sometimes… We Joust: Watch Jousting Highlights From Agribition
Nov 29, 2018
In other odd news, FloRodeo streamed the jousting competition at the 2018 Canadian Western Agribition last week. Enjoy some of our favorite moments from this unique, and extremely exciting, event.
Watch the entire Jousting competition HERE, and the rodeo HERE.