Watch the top 16 in the Canadian Professional Rodeo Association get a jump-start on the 2019 rodeo season at the Canadian Western Agribition November 21-24. The money earned here counts towards the Canadian Finals Rodeo and can mean all the difference for competitors that are hoping to make a CFR qualification a reality next year.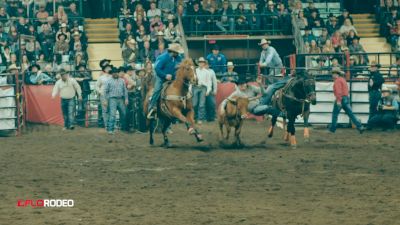 Curtis Cassidy: Watch The No. 1 Steer Wrestler In The World In Action
Nov 19, 2018
He's the No. 1 steer wrestler in the world, and he's arrived in Las Vegas, Nevada, to prove exactly why his name sits atop the standings. Curtis Cassidy of Donalda, Alberta, will begin his sixth Wrangler National Finals Rodeo as the steer wrestler everyone is chasing.