Completed

,

Jun 21-24, 2019
The Finning Pro Tour's second stop of the Canadian Professional Rodeo Association's 2019 season will be at the Wainwright Stampede June 20-23.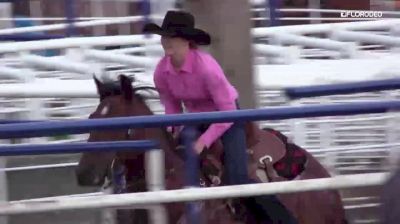 High-Schooler Justine Elliott Wins The 2019 Wainwright Stampede
Sep 7, 2019
At a time of year where a "normal" high school student should be thinking about impending school exams, Justine Elliott was racing against world champion barrel racers Hailey Kinsel and Mary Walker - and winning. Elliott took the title at the 2019 Wainwright Stampede with this 17.182 second run in the short round to win the round, and the average at this Finning Pro Tour event.