Completed

·

Jul 11-14, 2019
Held in Colorado Springs since 1937, the Pikes Peak Or Bust Rodeo is a PRCA rodeo with five edge-of-your-seat performance from July 10-13. (including a matinee performance on Saturday afternoon and the finals Saturday night).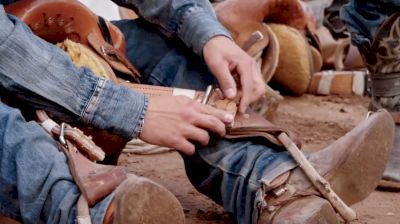 We're Heading To Pikes Peak... Or Bust
Jul 10, 2019
The 2019 Pikes Peak Or Bust Rodeo kicks off this week in Colorado Springs, Colorado and you can catch all of the action on FloRodeo. The PRCA's best - from world champions to top rookies - are all coming out to compete in four performances and a finals on Saturday.
Watch the 2019 Pikes Peak Or Bust Rodeo LIVE on FloRodeo July 10-13. Click HERE to sign up.
Schedule:
Performance One: Wednesday, July 10 7:00PM MST (8:00PM CST)
Performance Two: Thursday, July 11 7:00PM MST (8:00PM CST)
Performance Three: Friday, July 12 7:00PM MST (8:00PM CST)
Performance Four: Saturday, July 12 12:30PM MST (1:30PM CST)
Finals: Saturday, July 12 7:00PM MST (8:00PM CST)