Haven Meged Continues To Turn Heads In 2019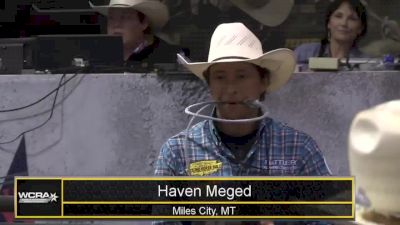 When we wrote a story telling competitors to look out for PRCA rookie Haven Meged, we weren't kidding (check that story out HERE). That warning now spans several associations after Meged topped his pool at the WCRA's $500,000 Semi-Finals in Guthrie last weekend with this 8.1-second run.
Meged will now compete this weekend at the WCRA's million dollar event.
Watch the 2019 WCRA $1 Million Major in Green Bay, Wisconsin, on June 1 LIVE on FloRodeo. Click HERE to sign up to watch.