Watch 2019 PBR World Finals: RidePass PRO live on FloRodeo!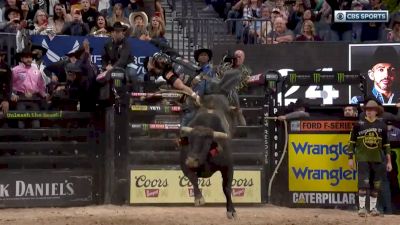 Barbosa & Chiseled: Watch One Of The Greatest Rides In PBR World Finals History
Nov 10, 2019
PBR fans witnessed one of the greatest rides in the history of the PBR World Finals last night when Rubens Barosa paired up with Flinn/D&H Cattle Co.'s Chiseled for 95.75 points.
Watch the 2019 PBR World Finals LIVE from Las Vegas, Nevada on FloRodeo November 6-10. Click HERE to sign up.
Video courtesy RidePass