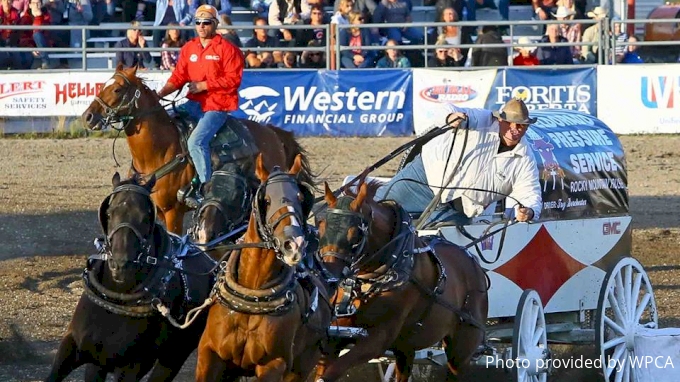 The World Professional Chuckwagon Association heads to High River, Alberta for the 2018 Guy Weadick Days June 21 to 24, 2018. Thirty-six WPCA drivers compete in each of the four evenings of chuckwagon performances to see who will be No. 1 in the aggregate.
Kurt Bensmiller Wins Second Consecutive Guy Weadick Days Title
Jun 25, 2018
They'll have to do a little of scraping to get the mud off the wagon, but the Bensmiller crew will be happy with the results of their muddy weekend in High River. WPCA chuckwagon driver Kurt Bensmiller is the champion of Guy Weadick Days for the second year in a row.
Bensmiller finished with a time of 5:19.80 on four runs and earned 165 WPCA Pro Tour, presented by GMC points.