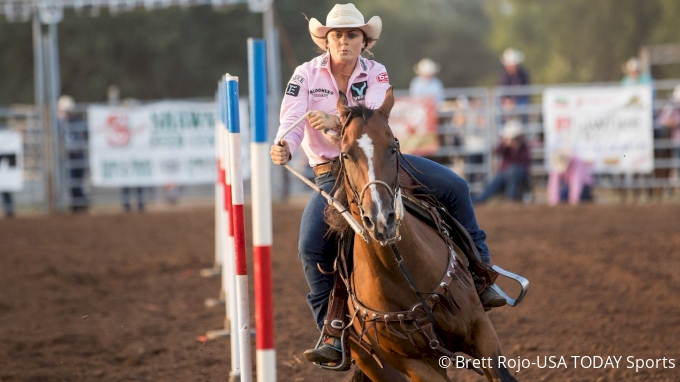 Since 1993, the world's richest youth rodeo has been attracting some of the best breakout rodeo stars to the Heart Of Oklahoma Exposition Center in Shawnee, Oklahoma to compete for more than $250,000 in prize money. Some of today's top professional athletes have made their way through the IFYR in the past, giving you a chance to get a glimpse of the next generation of superstars in the making.
Like Father, Like Son: The Talent Continues With Shad Mayfield At IFYR
Jul 13, 2018
Shad Mayfield, the son of two-time WNFR qualifier Sylvester Mayfield, has steadily been making his own name known in the junior rodeo game. The young Mayfield qualified for the shootout round of Roy Cooper's Junior NFR world championship and finished as the runner-up; we saw him at RFD-TV's The American and now at the International Finals Youth Rodeo.
Watch the 2018 International Finals Youth Rodeo LIVE on FloRodeo July 8 to 13.
Mayfield leads the tie-down roping aggregate by nearly two seconds with a time of 16.4 on two with just one performance to go. His father's pride is evident as he continues to hone his skills as a tie-down roper, and he'll test those skills today in the short round of the 2017 IFYR.