PBR World Finals Night No. 2 Goes To Cody Jesus & Lil 2 Train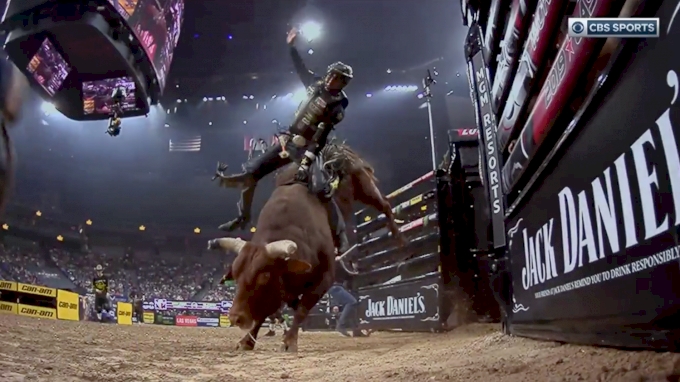 Night No. 2 of the 2019 PBR World Finals was all about the young, smiling Cody Jesus and Jane Clark/Gene Owen's Lil 2 Train. The pair matched up for a total of 92 points to win the round and take home 300 world standings points.
Watch the 2019 PBR World Finals LIVE from Las Vegas, Nevada on FloRodeo November 6-10. Click HERE to sign up.
Video courtesy RidePass