'To Be In A Group With Such Elite Women, Wow' - Hailey Kinsel On The Top 8 Moving On At Calgary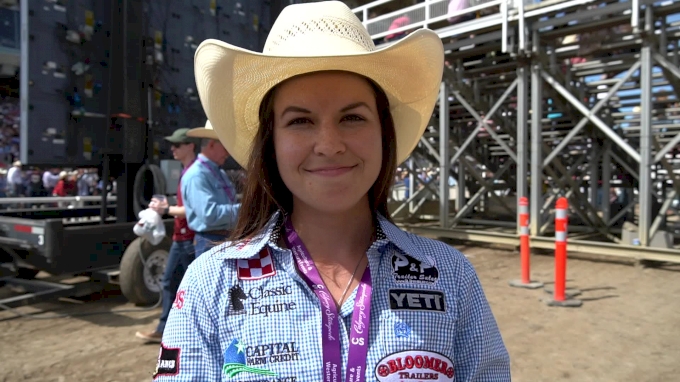 Create a free account to unlock this video!
Get Started
Already a subscriber? Log In
The finals of the Calgary Stampede is shaping up to be a mini-NFR with the lineup of eight women that have now moved on from their pools all coming from within the top 15 in the world. Nellie Miller (No. 1), Hailey Kinsel (No. 2), Lisa Lockhart (No. 5), Jennifer Sharp (No. 6), Emily Miller (No. 8), Jessica Routier (No. 9), Ivy Conrado (No. 14), and Jessie Telford (No. 15) will all advance right into championship Sunday and ensure an electric day of barrel racing for fans of the Calgary Stampede.
Watch the 2019 Calgary Stampede LIVE on FloRodeo July 5-14. Click HERE to sign up.