Queens Of The Castle: Breakaway Ropers Rule Green Bay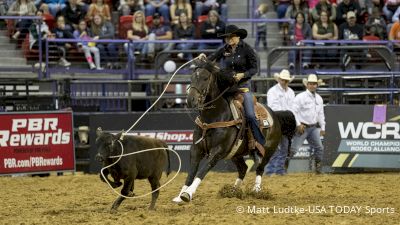 We've dubbed 2019 the year of the breakaway roper, and it's easy to see why in this video. See highlights from the breakaway roping at the WCRA's $1 Million Major in Green Bay, Wisconsin, where Canadian Shelby Boisjoli walked away with the $50,000 check.
Watch the full replay of the event HERE.