'Spinigine' And Medlin Set Sights On Green Bay After Winning Guthrie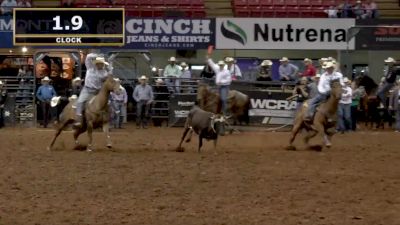 The 2015 World champion header Aaron "Spinigine" Tsinigine and partner Logan Medlin won their pool in the final round of the WCRA's Semi-Finals in Guthrie, Oklahoma with this 5.3 second run and will be advancing to the second major of the WCRA in Green Bay.
Watch the 2019 WCRA $1 Million Major in Green Bay, Wisconsin, on June 1 LIVE on FloRodeo. Click HERE to sign up to watch.