Epic 8: Caleb Smidt's 6.97-Second Tie-Down Roping Run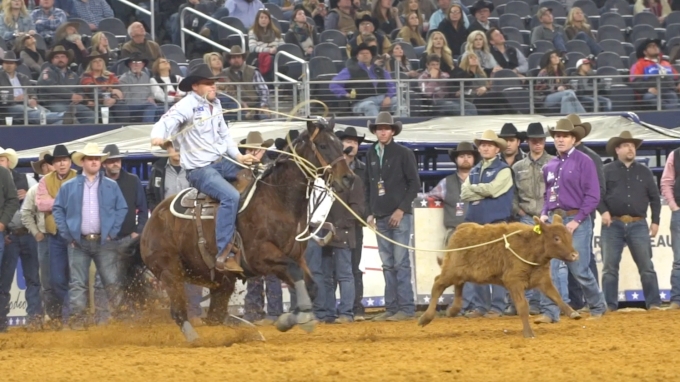 This week, we're bringing you the winning runs and rides of RFD-TV's The American in epic slow-motion so you can see every moment of their victory in detail. Caleb Smidt's run is epic because this self-proclaimed "aggregate cowboy" busted out a 6.97-second run to win the tie-down roping at The American.
Catch every moment of the gritted teeth, tensed muscles and extreme athleticism it takes to win at the highest level of competition, and watch the entire replay archive of the event by clicking HERE.