'I'm Going To Go For A Round Win' - Elle Eagles, IFYR Goat Tier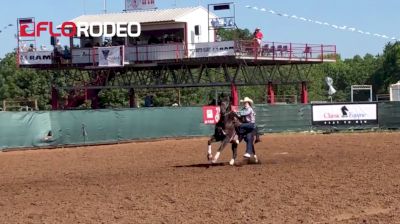 The International Finals Youth Rodeo is known as the world's richest youth rodeo with it's $250,000 in prize money. Elle Eagles has qualified for the short round of the IFYR in the goat tying and the barrel racing and thinks that a piece of that purse could do a lot of good for her.
Watch the 2018 International Finals Youth Rodeo LIVE on FloRodeo July 8 to 13.
At the completion of the second round, Eagles was fifth in the aggregate in the goat tying with her time of 18.4 on two, and sixth in the barrel racing at 33.454 on two runs.