Payton Lackey Leads Bareback Aggregate Heading Into IFYR Short Round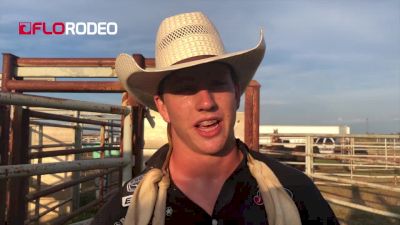 With two rounds complete at the 2018 International Finals Youth Rodeo, Payton Lackey is splitting the No. 1 and 2 spots in the aggregate with a total of 152.5 on two. Lackey was consistent all week, scoring 76 points in round one and 76.5 in round two last night.
Watch the 2018 International Finals Youth Rodeo LIVE on FloRodeo July 8 to 13.
This Blanco, Texas, bareback rider has a great shot to take home the championship with only nine other competitors that were able to ride two in his event. Lackey splits the aggregate lead with Hayden, Colorado's Keenan Hayes who was 81.5 in round one and 71 points in round two.
The short round is set for tonight (Friday, July 13) at 7:30 pm.