2015 World Champion Bareback Rider Steven Peebles Looking Strong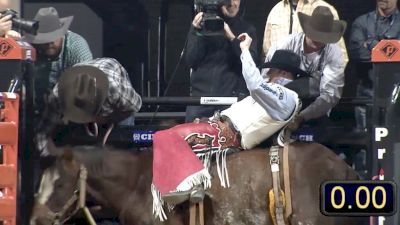 Steven Peebles looked strong at the 2017 CINCH Boyd Gaming Chute Out in Las Vegas, Nevada with this 85 point ride in round two. After some injuries, Peebles has been back in action for a year and a half now and went on to qualify for the American at the New Year's Eve Hoof N' Holler in Albany, Oregon.
His brother, David Peebles made it a home-state win for the Peebles boys by also qualifying for the American in the bareback.