The Three Time Champ Is Back, Wade Sundell Qualified For The American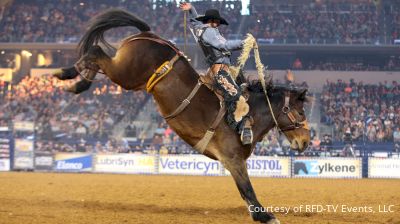 We watched Wade Sundell tie the Orleans arena record back at the 2017 CINCH Boyd Gaming Chute Out with this 90 point ride, which also won the Chute Out title for Sundell. Now, he qualified for the American at the World's Toughest Rodeo, squeaking in at the last minute for a chance to win his fourth championship at the world's richest one-day rodeo.
Can Wade Sundell go 4 for 5 at The American?