2022 Canadian Finals Rodeo
2022 Canadian Finals Rodeo Personnel Announced
2022 Canadian Finals Rodeo Personnel Announced
The personnel for the upcoming 2022 Canadian Finals Rodeo has been announced. See who will be behind the scenes helping things run smoothly.
Oct 21, 2022
by Barb Poulsen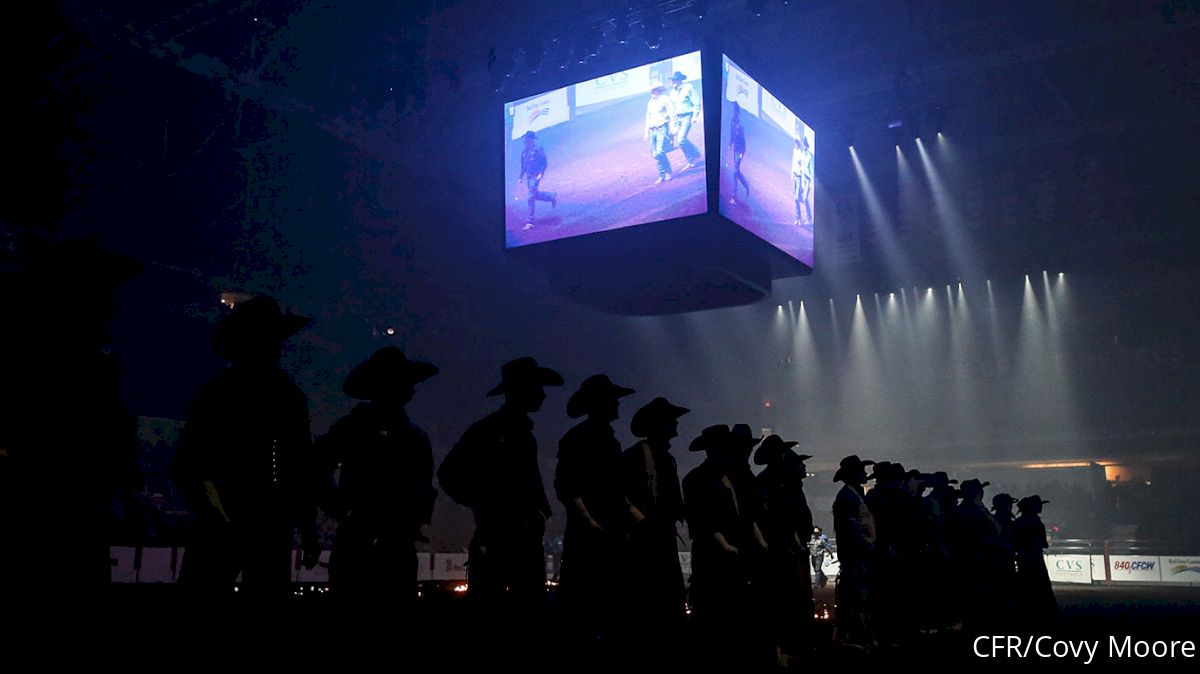 Each fall, fans and members enjoy Pro Rodeo Canada's premiere event – the Canadian Finals Rodeo. It takes a host of folks, some in the arena and others working in the background, to bring the event to the public.
CFR 48's rodeo personnel for the Nov. 2-6 event at the Peavey Mart Centrium, Westerner Park in Red Deer, Alberta are:
Announcers – Making his ninth appearance behind the microphone for the CFR is 11-time Canadian Announcer of the Year, Brett Gardiner.
Joining Brett for the second consecutive year is veteran Saskatchewan-based announcer, Doug Young.
Pickup Men – Back for a third time, is Calgary Stampede Ranch Manager Tyler Kraft.
Joining Kraft will be past Canadian Bull Riding champion Tyler Thomson. Thomson picked up alongside Kraft at the 2021 Finals.
Bullfighters – Returning for his 11th CFR, is veteran bull fighter Brett Monea who will be joined by Ty Prescott (making his fifth appearance).
Rounding out the trio, and continuing a family bullfighting dynasty, is CFR bullfighter Tanner Byrne.
Event Judges – Judges this year will be Larry Adams, Perry Gurski, Lane Peterson, Dale Reid, Wayne Resch and Bernie Rivet.
Other noteworthy contributors:
Catherine Laycraft will return as CFR secretary, with Maxine Baird (33rd year) and Brenda Vold (17th year) taking on event timer duties.
Kynan Vine is back in the role of production manager, while Tanner Girletz will handle arena director responsibilities, once again.
Duane Kesler returns as CFR Livestock Superintendent.
Bob Wilson will look after the timed event chute boss end, while Kyle Daines will step back in as riding event chute boss.
The FloRodeo broadcast team includes the returning trio of Dustin Edwards, Tim Edge and Dave Poulsen.
Event producer and professional stunt-woman, Niki Flundra, is producing the CFR opening ceremonies. Feature Productions will head up video production, and FOH Pro is on board for sound and lighting.
Sam Winslow is returning as the scoreboard specialist, while Shaun Morton is the music director.
Chantelle Bowman (Wildwood Imagery) has been selected as the CFR photographer.
This year's CFR veterinarian is Dr Greg Evans from Moore Equine.
With many other individuals filling in behind the scenes, we look forward to another exciting Canadian Finals Rodeo.