2022 Canadian Finals Rodeo
Excitement Building For Upcoming Canadian Finals Rodeo
Excitement Building For Upcoming Canadian Finals Rodeo
For the first time since 2018, competitors were able to enter a full complement of rodeos. Excitement now is building for the 2022 Canadian Finals Rodeo.
Oct 20, 2022
by Tim Ellis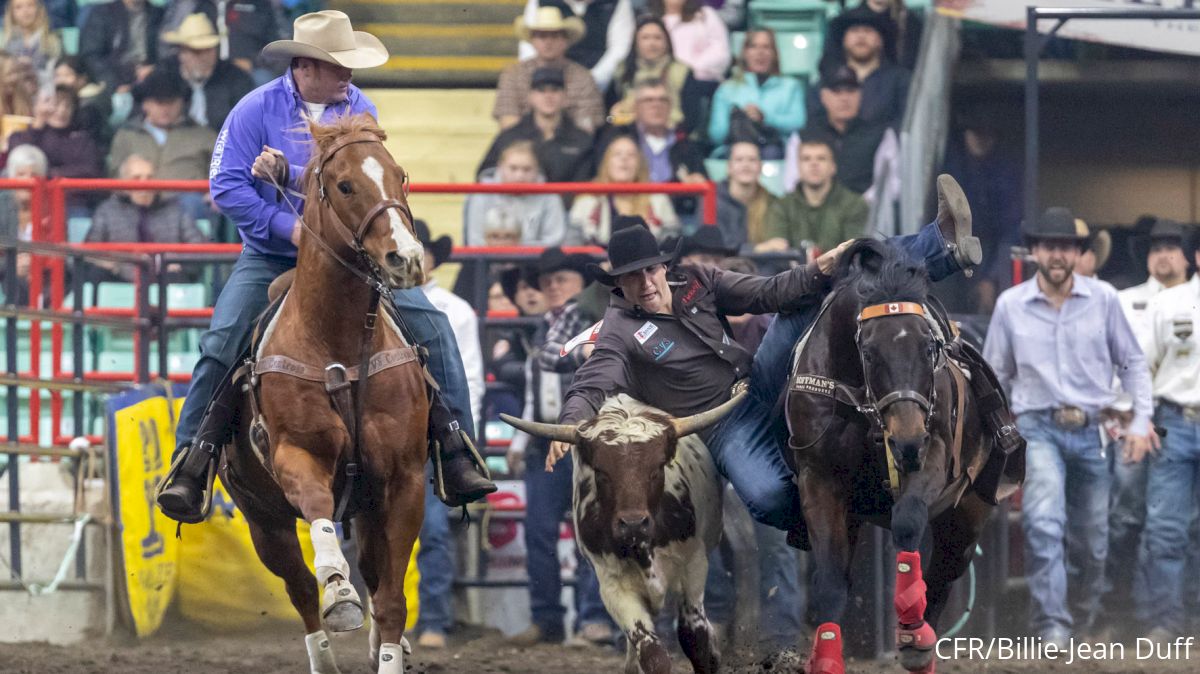 For the first time since the Canadian Finals Rodeo moved from Edmonton to Red Deer, Alberta, this CFR "seems normal."
It's the first time since 2018 competitors had been able to enter a full complement of regular-season rodeos, and with 56 stops on the Canadian Professional Rodeo Association schedule this season, the races for CFR qualifying berths, and the amount of money won were unprecedented in many events.
The season also saw the return of many top competitors from south of the border vying for one of the 12 CFR spots in each event. In short, all of the above should result in one of the most competitive Canadian Finals in several years.
The prize money for the competitors is expected to be near $1.3 million, down from the previous $1.6 million awarded in the event's inaugural year in Red Deer.
A go-round win in the major events will pay nearly $9,000, with the aggregate winner at the end of the six performances pocketing over $12,000.
Again, as was the case in 2021, the actual amount of money the contestants will take home will be based on a sliding scale, dependent on the number of fans inside the Peavey Mart Centrium through the week.
One of the biggest stories leading into the Finals was the announcement that 12 qualifiers would be accepted in the breakaway roping, up from the six in the previous year. The increase is evidence of the quickly growing popularity of the event, which debuted in the CPRA in 2021.
Last season, 13 women won money in the event during the regular season. That number ballooned to 37 this year, while the number of committees adding it to their rodeo jumped to 40.
While the number of qualifiers has increased, the breakaway roping only will be featured in the last three performances of the Finals.
Along with plenty of good news on the competition side, comes some revamping of the event from the host, Westerner Park.
The group has added to its list of events surrounding the rodeo, with the likes of the Futurity of Fortunes Bucking Horse Sale, hosted by Canadian Made Bucking Horses.
It also added a nightly viewing party and tinkered with its annual trade show and nightly buckle presentations, while keeping the popular Canadian Dummy Roping Championship and its top-notch Cabaret line-up.
All that may add up to the best Canadian Finals Rodeo since the move to Red Deer, and it may be necessary with the 2022 edition being crucial in determining the future of the event.