2022 Canadian Finals Rodeo
Standings Races Tighten As Canadian Finals Rodeo Nears
Standings Races Tighten As Canadian Finals Rodeo Nears
As the 2022 CPRA season moves into its final weeks, rides and runs are packed with drama, and athletes are jockeying for Canadian Finals Rodeo berths.
Aug 24, 2022
by Barb Poulsen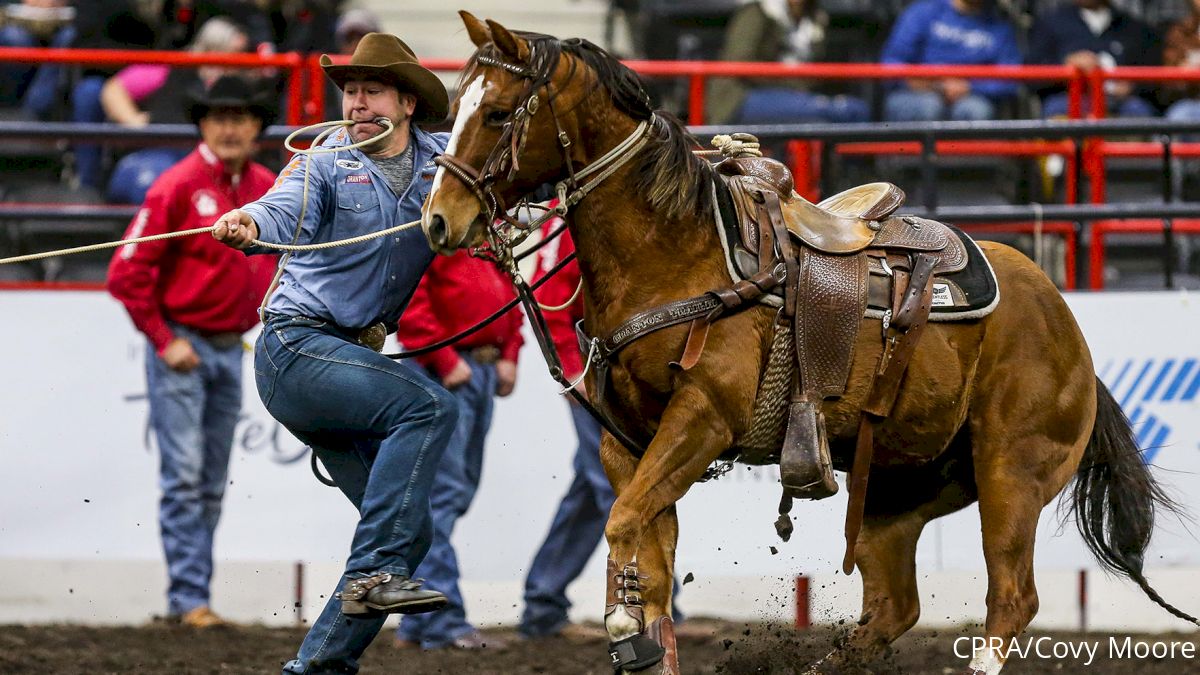 It's that time of year.
As the 2022 Canadian Professional Rodeo Association season moves into its final weeks, every ride and run is packed with drama. Athletes are jockeying for coveted berths at the Canadian Finals Rodeo, and, in a number of cases, the Wrangler National Finals Rodeo.
With just over a month remaining in the regular season, a weekend featuring three Maple Leaf Circuit events saw several competitors from both sides of the 49th parallel make critical advances toward securing a date at Red Deer's CFR slated for Nov. 2-6.
Three-time Canadian High Point Champion Morgan Grant made a big move in the tie down roping standings with wins at both the Pincher Creek Pro Rodeo (8.2 seconds, $1,989) and the Cranbrook Pro Rodeo (8.3, $1,908).
The Didsbury, Alberta, two-event hand also placed in steer wrestling at Pincher Creek to add $240 to an already productive weekend.
A nine-time CFR qualifier, Grant entered the weekend's action in 11th place in the TDR standings but will be solidly in the top 10 with this week's standings update.
Saddle bronc rider Hunter Sawley extended his lead in the Maple Leaf Circuit standings with a two-win weekend of his own.
The Fox Creek, AB, cowboy rode Outlaw Buckers' City Fire to 85 points and the Pincher Creek triumph, worth $1,161, and he added a 1/2 split (with Brodie Roessler) at Cranbrook, navigating Vold Rodeo's Treaty Money to a $1,008 payday.
Sawley's Maple Leaf Circuit earnings will top the $10,000 plateau with the two wins.
The third-year pro also solidified his hold on a CFR berth, as he continued a hot streak that began with a win at the Medicine Hat Stampede.
Two-time Canadian steer wrestling champion Scott Guenthner consolidated his grip on top spot in the Canadian standings, as he bested the field at the newly minted West of the Fifth Pro Rodeo in Buck Lake, Alberta, with a 5.2 second run for a $920 payday. He then split 1/2 (with Ty Miller) at Cranbrook, dogging his steer in a lightning-fast 3.6 seconds for a $1,434 check.
Bareback rider Caleb Bennett reached his required rodeo count to qualify for another trip to the CFR and did it with an impressive 1/2 split at Pincher Creek, alongside traveling partner, Leighton Berry.
Bennett teamed up with Outlaw Buckers' Blue Wings for 86 points and $1,026.
The Pincher Creek success was part of a huge week for the popular Montana hand, who collected wins at Gooding, Idaho ($4,371), Billings, Montana ($2,123), and Kalispell, Montana ($2,394), plus a second-place finish at Baker, Montana ($3,108), for almost $13,000 over that period to put him solidly in third place in the Canadian standings and fourth on the world stage.
Staying south of the 49th parallel, a couple of Canadian bronc riders, Dawson Hay and Zeke Thurston, both put up arena record-tying 91-point rides at the famed Caldwell (Idaho) Night Rodeo, enabling them to finish first and second overall.
Hay topped out at $7,075 for the win, with Thurston, a two-time World Champion, collecting $4,412 for his second-place finish.
For complete unofficial results, head over to rodeocanada.com.
This week's CPRA slate will feature the BVX CPRA Bareback Event in Smithers, B.C., on Aug 25, Lethbridge Pro Rodeo Aug 25-27 (an SMS Equipment Pro Tour stop) and two more Maple Leaf Circuit events: Okotoks Pro Rodeo (Millarville) from Aug 26-28 and the Harvest Roundup in Taber, AB, on Aug 27-28.