2022 CPRA at Medicine Hat
Busy CPRA August Long Weekend Run Underway, Includes Variety Of Events
Busy CPRA August Long Weekend Run Underway, Includes Variety Of Events
A busy weekend features five events, including two SMS Equipment Pro Tour rodeos - the Strathmore Stampede and Medicine Hat Exhibition & Stampede.
Jul 30, 2022
by Barb Poulsen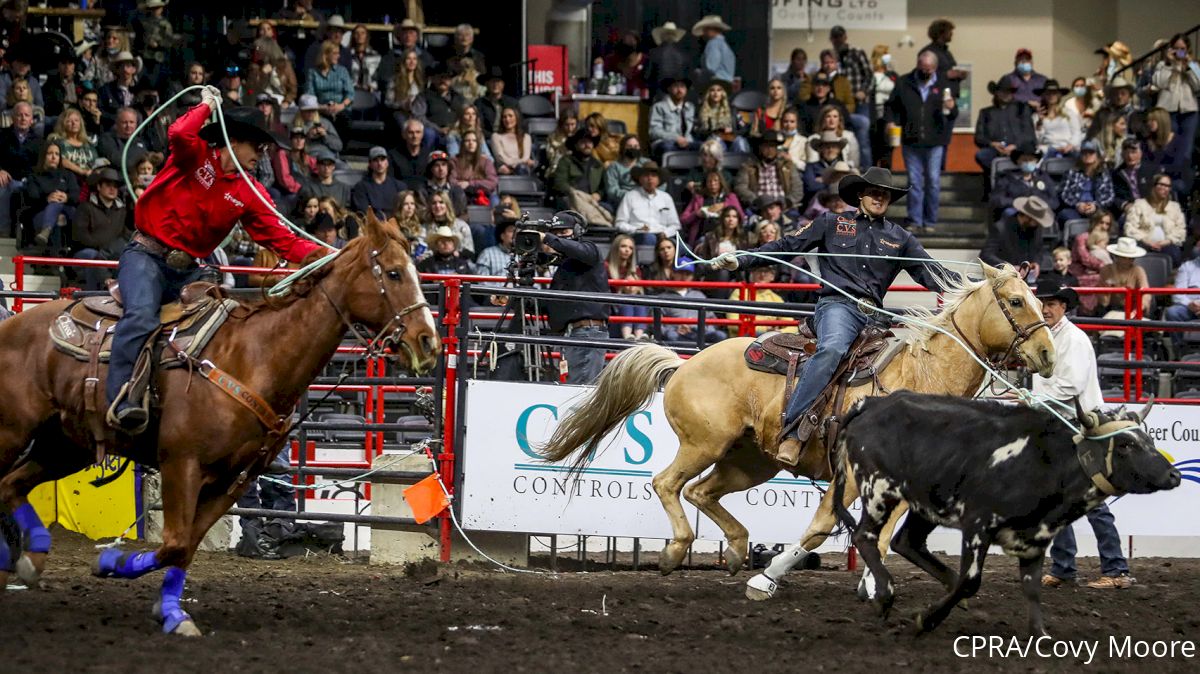 We've embarked on a busy Pro Rodeo Canada weekend that features five events.
Headlining the run are two SMS Equipment Pro Tour rodeos: The Strathmore Stampede and the Medicine Hat Exhibition & Stampede.
Since 1966, the community of Strathmore, Alberta, has presented an annual "Heritage Days Rodeo" on the August long weekend.
In 1985, the event came under the approval of the Canadian Professional Rodeo Association. A few years later, World Pro Chuckwagon Racing was added to the weekend schedule.
One of the larger Canadian Pro Rodeos (featuring athletes from across North America), the Strathmore Stampede (which runs July 29-Aug. 1) provides a family-oriented weekend with children's entertainment, a trade show, parade, fireworks, local entertainers and a special attraction: Running With the Bulls.
More info is available here.
Another longstanding and very popular stop is the Medicine Hat Exhibition & Stampede.
Set in the southeastern city of Medicine Hat, Alberta, in the midst of ranch country, this event enjoys much tradition and western heritage.
The July 27-30 attraction includes the rodeo, grandstand night shows, midway, trade fair, horse competition and sale, kids' day and visual arts show.
For details, click here.
Additional weekend events include the Hardgrass Bronc Match in Pollockville, Alberta, on Saturday, the historic Bruce Stampede on Sunday and the High Prairie Elks Pro Rodeo on Tuesday and Wednesday.
Flo Rodeo is livestreaming The Strathmore Stampede, Medicine Hat Stampede and Hardgrass Bronc Match.
So, if you can't get there in person, head over to florodeo.com for information about how to sign up.