2022 CPRA at Williams Lake
Canadian Cowboy Christmas Schedule Includes Two Pro Tour Stops
Canadian Cowboy Christmas Schedule Includes Two Pro Tour Stops
Cowboy Christmas is here, and that means two important SMS Equipment Pro Tour events - the Ponoka Stampede and the Williams Lake Stampede.
Jun 28, 2022
by Barb Poulsen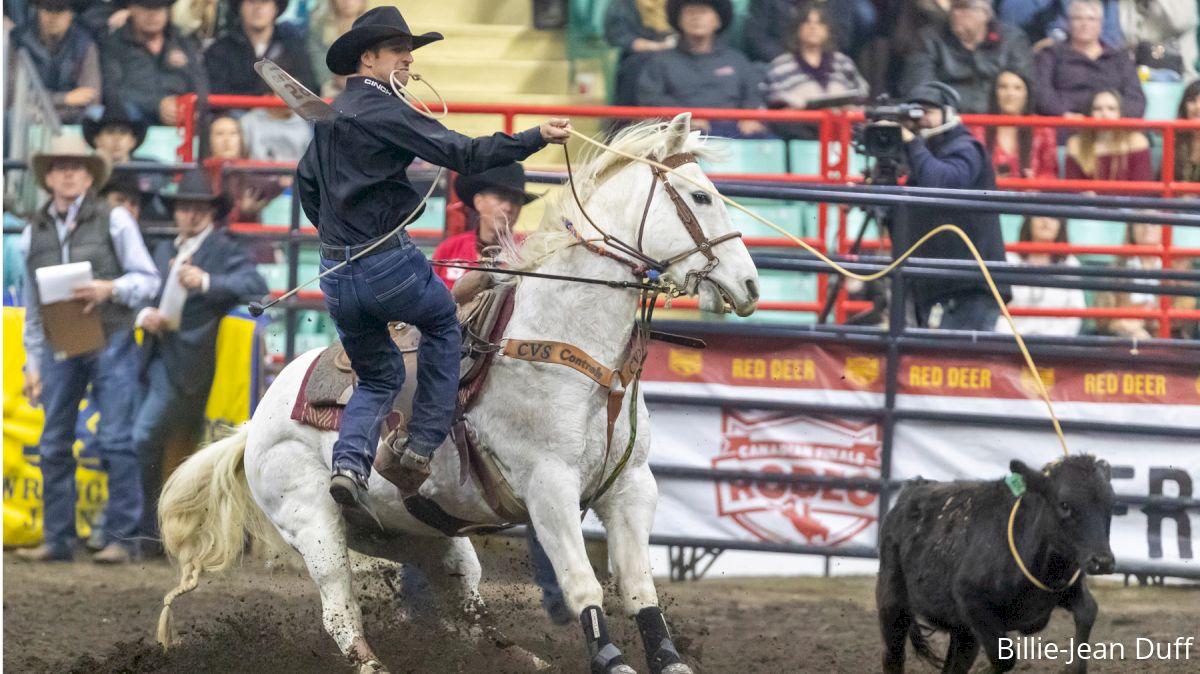 Cowboy Christmas. July 1. The 4th. These are all monikers for one of the most popular pro rodeo runs on either side of the 49th parallel.
Among the 2022 Canadian version are two important SMS Equipment Pro Tour events: the Ponoka Stampede and the Williams Lake Stampede. Both will be livestreamed at FloRodeo.com.
A going concern for over 80 years in the central Alberta farming and ranching community by the same name, the Ponoka Stampede of today is a tradition that resonates with new and long-standing fans and continues to change and grow, while still respecting the traditions on which it was built.
Over 800 volunteers donate more than 3,000 hours during the June 27-July 3 celebration, which includes one of the largest CPRA-PRCA rodeos in North America, WPCA chuckwagon races, amazing country music entertainers, a midway and more.
Among the athletes lined up to compete at the weeklong Stampede are World and Canadian Champions, Zeke Thurston, Levi Simpson, Jeremy Buhler and Shane Hanchey.
* Full stock and athlete event roster here.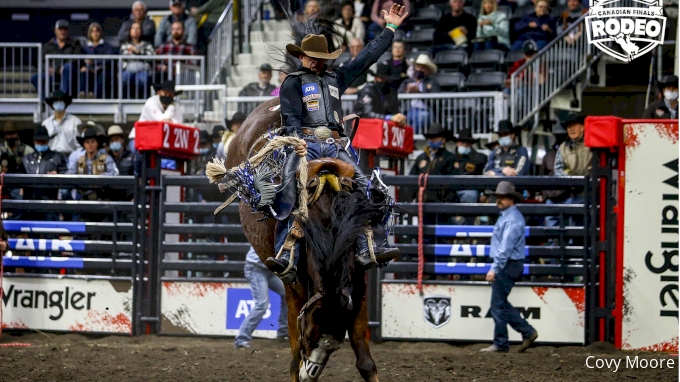 Several hours to the west, the renowned Williams Lake Stampede (in place since 1920 - barring breaks for World War II and a hiatus for COVID-19) reflects the mining, logging and ranching history of the Chilcotin region in an action-packed community celebration.
Set in a natural amphitheater-style setting just below the Williams Lake, BC town proper, the Stampede - which runs June 30-July 3 - features top pro rodeo competition, the famous (and infamous) Mountain Race, an annual parade, Bronc Buster Trade Fair, the Let'r Buck Saloon and more.
The 2022 WL Stampede lineup features CPRA, PRCA and WPRA athletes vying for big purses, as the Stampede is part of the SMS Equipment Canadian Pro Rodeo Tour. Add in bucking stock from C+ Rodeo and Duffy Rodeo for some great rodeo performances.
To view a complete lineup of this year's competitors, see this link.
Also part of the long weekend roster are two Maple Leaf Circuit events: Airdrie Pro Rodeo and the Raymond Stampede. Check out rodeocanada.com (and their social media channels) for more information on all Canadian Professional Rodeo Association events.
In addition to livestreaming options for the Ponoka Stampede and Williams Lake Stampede, FloRodeo subscribers also have the opportunity to view archived content at a later date.