2022 CPRA at Grande Prairie
2022 SMS Equipment Pro Tour Season Kicks Off At Grande Prairie
2022 SMS Equipment Pro Tour Season Kicks Off At Grande Prairie
Big payouts, outstanding athletes and historic rodeo arenas are part of the SMS Equipment Pro Rodeo Tour, which launches its 2022 season May 26-29.
May 18, 2022
by Barb Poulsen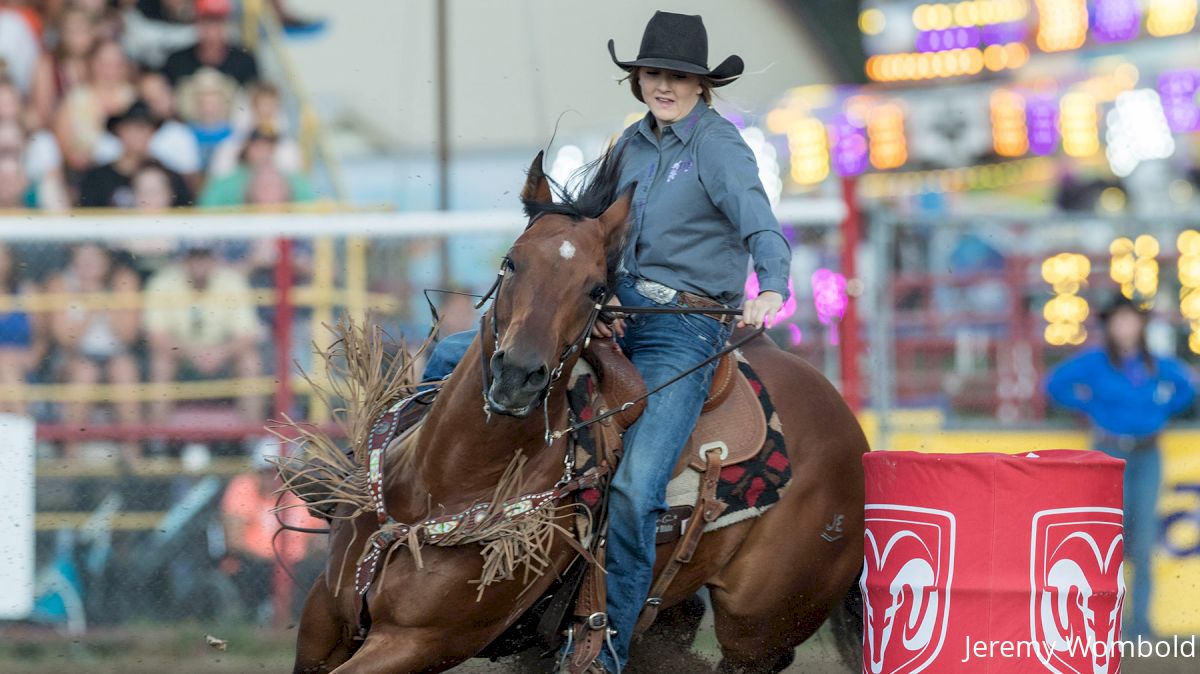 Big payouts, outstanding athletes and historic rodeo arenas are all part of the SMS Equipment Pro Rodeo Tour (Pro Tour), which launches its 2022 season May 26-29 at the Grande Prairie Stompede.
And, with a new sponsor in place - SMS Equipment - this promises to be one of the biggest and best years in Tour history. Adding to the profile of the Tour is the continued FloRodeo livestream coverage.
Featuring 11 high-profile, lucrative CPRA rodeos that offer contestants collectively almost $2 million in prize money, the Pro Tour includes (in addition to Grande Prairie) the Wainwright Stampede, Ponoka Stampede, Medicine Hat Stampede, Strathmore Stampede and new to the Tour, Lethbridge Pro Rodeo.
To the east, the Tour makes stops in Morris, MB (Manitoba Exhibition and Stampede) and Regina, SK (Pile O' Bones Rodeo), while to the west, the Tour events are B.C.'s Williams Lake Stampede, Dawson Creek Pro Rodeo and Interior Provincial Exhibition and Stampede in Armstrong, also home of the SMS Equipment Pro Rodeo Tour Finals.
Edgar Durazo, a 2019 Pro Tour and Canadian bull riding champion, is itching to get going.
"This is great," the Mexican-born cowboy grinned. "Everybody wants to do well at the Tour rodeos; everybody wants to win them. I want to win them."
With a minimum of $8,000 added in each major event (and Ponoka and Strathmore offering two of the largest purses anywhere), Pro Tour rodeos are priorities for athletes from both sides of the 49th parallel.
With money won at Tour rodeos, as with most CPRA events, counting toward qualifications for both the Canadian Finals Rodeo (Nov 2-6 in Red Deer, AB) and the National Finals Rodeo Dec 1-10 in Las Vegas, the Pro Tour stops are pivotal in many competitors' plans.
"The Pro Tour rodeos are great with the amount of money they have up," commented two-time Pro Tour barrel racing champion Justine Elliott. "If you can place at a few of the Tour events, you can pretty well have the (CFR) made."
The first stop on the Tour, Grande Prairie, is one of Elliott's favourites.
"I love the atmosphere," Elliot said. "They have really good ground and put on a great show."
Another former Pro Tour champion, steer wrestler Stephen Culling, also is looking forward to the season.
"After our modified schedule last year, it's exciting to have the Pro Tour and all those really good rodeos back," the BC veteran noted. "It's a lot nicer to have a few good hits at some of those Tour rodeos; it definitely helps the cause."
While fans can enjoy an excellent sport and entertainment package by attending Pro Tour rodeos in person, for those who can't get there, all SMS Equipment Pro Tour events are streamed live at FloRodeo.com, which brings the action right into your living room.
For a complete CPRA rodeo schedule, check out rodeocanada.com.