2019 World Series of Team Roping Finale
How Jeremy Buhler Went From World Series Winner To World Champion
How Jeremy Buhler Went From World Series Winner To World Champion
In 2009 a pair of fairly-unknown brothers from Canada traveled to the World Series of Team Roping in Las Vegas, Nevada.
Dec 2, 2019
by Katy Lucas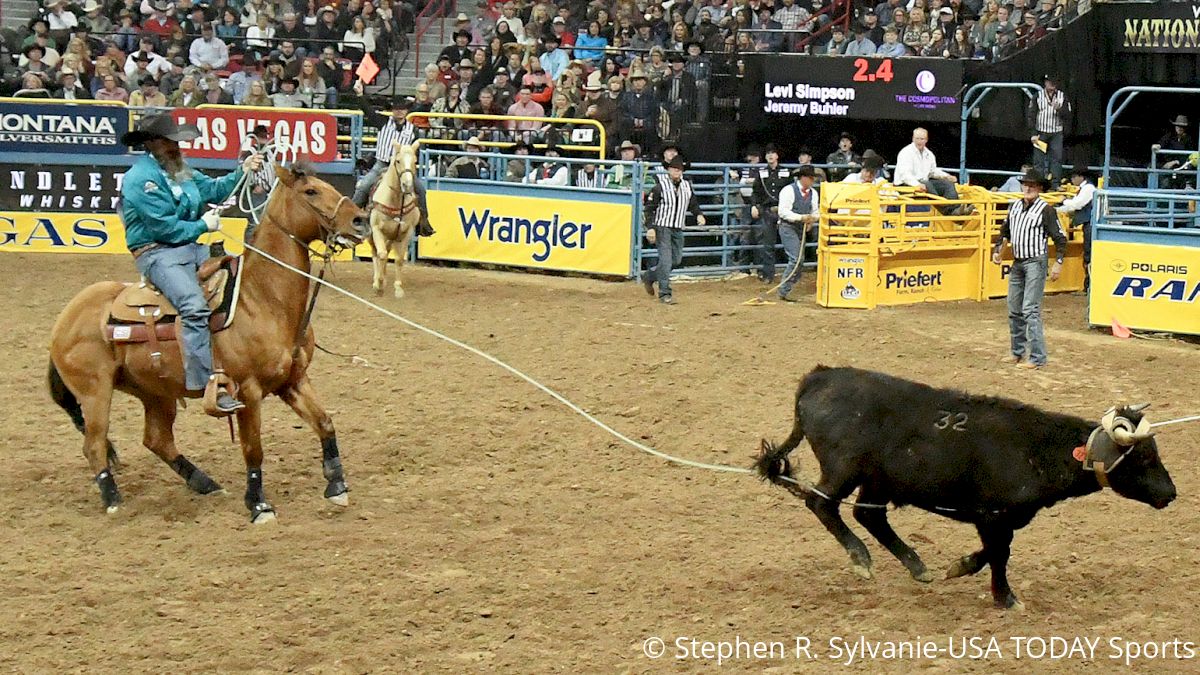 In 2009 a pair of fairly-unknown brothers from Canada traveled to the World Series of Team Roping in Las Vegas, Nevada and proceeded to turn the heads of everyone in the team roping world by dominating what was, at the time, the largest-paying No. 13 roping in history.
The heeler, who wasn't even going to enter, had a brother/header that believed in him so much that he put his own money on the line to get him to the finals. There were many other steps and countless hours of hard work along the way, but this is the story about how Jeremy Buhler went from World Series of Team Roping Champion to World Champion.
Watch the 2019 World Series Of Team Roping from Las Vegas, Nevada LIVE on FloRodeo December 8-15. Click HERE to sign up.
Borrowed Entry Fees & Tough Practice Sessions
Jeremy Buhler was 22-years-old and in the middle of his third year rodeoing for South Plains College in Levelland, Texas. He was a talented roper no-doubt, but like any other college rodeo kid, he didn't exactly have a lot of cash to spare and that World Series Of Team Roping Finals entry fee was too much to cover.
"I had won a spot at a qualifier roping earlier that summer but I didn't plan on going to Vegas, I was just going to save the money," said Buhler. "Then Clint ended up putting us in, he paid my fees to go down there."
Jeremy's older brother Clint was a 27-year-old farrier at the time and was willing to risk both his, and Jeremy's, fees on the chance to win $200,000 in Las Vegas. Clint made the drive down to Arizona from his home in Alberta, Canada so the pair could brush up a little bit before the finals.
"There was quite a bit of pressure on because he paid the fees and I knew that was a lot of money to me and him. I didn't do a very good job," said Jeremy of his performance while they prepared for the finals. "I wasn't catching at all at the jackpots."
"I Just Caught The Right Four Steers" - Buhler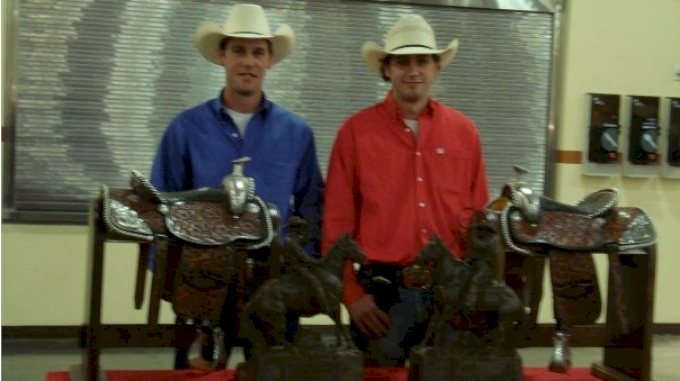 Those unsuccessful two weeks of practice in Arizona could have easily brought the pair down, but no matter what was thrown at them during the four-round finals in Las Vegas, the Buhler brothers just couldn't be beat. The younger Buhler explained it all started with his older brother's ability to master the start at the finals which, at the time, had a green light that came on when your horse was backed all the way into the box and allowed you to leave as soon as you nodded.
"Clint was tapped off and it was like he had the start better than anybody," said Jeremy. "He was almost passing the steer coming out of the chute it seemed like and literally all I was doing was catching them, and it was getting faster with every run."
So fast, in fact, that the two won three of the five rotation fast times and gathered up $18,000 before they even made it to the short round. At one point throughout the week, Buhler remembers feeling like there was a path they were on and not even roping a leg could stop the team.
"On the second one, I roped an inside leg and ended up getting a bonus leg," explain Buhler. "So that whole deal was meant to be."
Clint and Jeremy left Las Vegas with $218,000 in earnings–part of the largest single-division payout the world of team roping had ever seen at the time–but if you asked them, it wasn't about the money.
"Anytime you get a chance to compete and do well–whether it's with a really good friend or a family member–especially with how tight me and Clint were, it was so special," said Jeremy. "I never even thought about that [making history] I was just so excited that I came through and got the job done.
Work Ethic + Seed Money = Success
"Then after that, I was able to buy another horse, buy a trailer. At that point I didn't even have a horse trailer, I was a straight-up college rodeo kid," said Buhler.
He always had the work ethic, but now Buhler had the means to invest in his sport and go to more jackpots, learning how to win and perfecting his craft along the way. Canadian Author Malcolm Gladwell wrote in his book Outliers: The Story Of Success that he believes practicing for "ten thousand hours is the magic number of greatness" and Buhler was well on his way to completing those hours.
"It was huge, everybody that has jackpotted or rodeo'd knows that when you're a young kid, you've got to put your name down. You can rope great in the practice pen but a lot of that experience comes from jackpotting and actually having your money up," said Buhler. "That year, every chance I got I was going to jackpots once I could afford to do it. And really that money was easy come, easy go, it really didn't last that long but I did get a lot out of it."
That Familiar Vegas Feeling
Now, there were a lot of steps along the journey that didn't just include the World Series title, but Buhler admitted that "Vegas feeling" was awfully familiar when he returned in 2016, this time as a member of the first Canadian team to ever qualify for the Wrangler National Finals Rodeo.
"I did remember thinking back when Levi [Simpson] and I were in Vegas and things started going our way to the point where, even if we didn't catch another steer, it would have been a great finals for us," recalled Buhler. "That's how I felt after running the first few steers at the World Series Finals where we kind of made really good runs and made quite a bit of money leading up until the really big payday."
Photos by © Stephen R. Sylvanie-USA TODAY Sports
"There's just something about that place and the atmosphere when you're tapped off and things are going your way, it was a similar deal," – Jeremy Buhler.
"Honestly, it's been three years now–it doesn't seem like it's been that long–but it's been three years and a guy still doesn't have a whole lot of words to describe it," said Buhler of winning the world title. "How do you describe everything that you've ever wanted or worked for your entire life when you realize that you've got it? That's hard to put into words."
It's been quite the journey for a roper that came from a small town in British Columbia, Canada to win a World Series Of Team Roping Finals, two Canadian titles, qualify for the NFR twice, and win a world title. And it's apparent that even though his resume continues to grow each year, he still cherishes each of those steps along the journey.
"It was amazing, at that point, that was as big as it got," he said of winning the World Series Of Team Roping Finals. "Shoot if it happened tomorrow it would be a huge, awesome experience."
Watch the 2019 World Series Of Team Roping from Las Vegas, Nevada LIVE on FloRodeo December 8-15. Click HERE to sign up.