2019 PBR World Finals: RidePass PRO
An Unrelenting Pursuit: Jess Lockwood Wins Second PBR World Title
An Unrelenting Pursuit: Jess Lockwood Wins Second PBR World Title
Jess Lockwood was relentless in his pursuit of a second world title at the 2019 PBR World Finals in Las Vegas, NV.
Nov 11, 2019
by Katy Lucas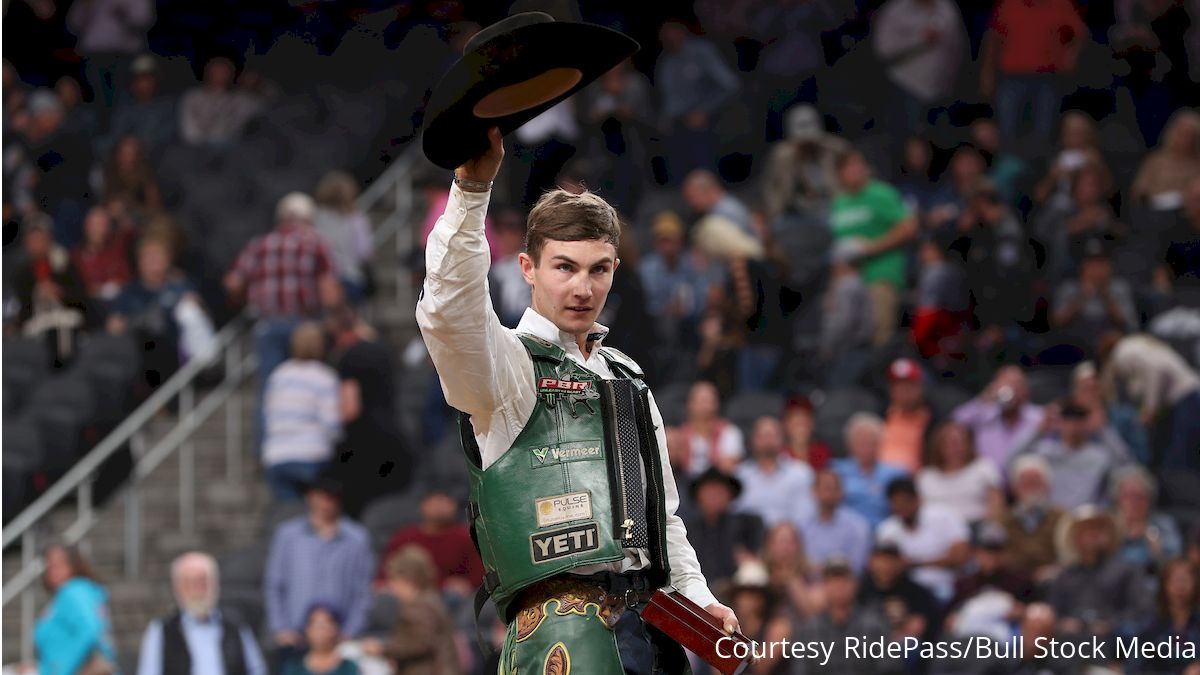 Jess Lockwood was relentless in his pursuit of a second world title at the 2019 PBR World Finals in Las Vegas, NV. That unrelenting nature helped him ride five out of five bulls in the long rounds, including this 91.25-point ride aboard Rising Sun in round five that ultimately sealed the world title for the young Montana cowboy.
Watch full archives of the 2019 PBR World Finals HERE.
But that world-title feeling didn't just come about during the finals. In fact, we started to feel a little déjà vu in the air after Jess Lockwood walked away with the Monster Energy Buckoff at the Garden title over the weekend. You see, he won that very same title in 2017 while en route to becoming the youngest PBR world champion in history.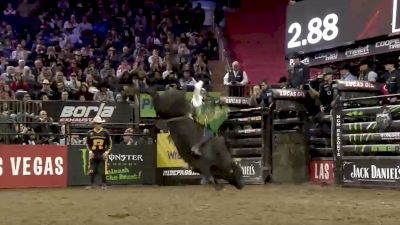 An off-year in 2018 wasn't what fans, or Lockwood, wanted to see, but it could have just been the motivation he needed to get back on top, which he certainly accomplished in New York City.
"I decided I wanted to show up and ride bulls again," said Lockwood during the broadcast when asked what the difference was between his riding in 2018 and 2019.
That repeat-feeling was solidified when Lockwood also went on to win the second Unleash The Beast tour event in Chicago, Illinois - an event he also won on route to his first world title. Fueled by the first of losing, Lockwood seemed to be unstoppable.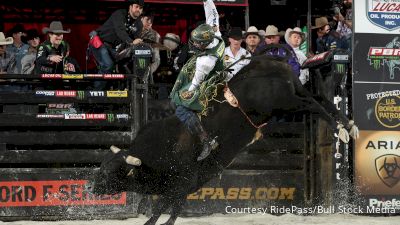 Not even a broken collarbone that saw him sitting on the sideline for weeks could slow Lockwood down, but it meant when he entered the 2019 PBR World Finals, he had a large deficit to overcome. But he didn't just chip away at that deficit, he hit it with a sledgehammer.
Seventh place in round one with an 86.5-point score, second place in round two with a 91.5-point score, then a win in round three with a whopping 92-point ride aboard Dakota Rodeo/Chad Berger/Clay Struve/H&C Bucking Bulls' Biker Bob.
Those efforts were followed up with a third-place finish in round four with a 91.75-point score, and another third-place with a 91.25 in round five. This ride may not have won the round, but it would become the ride that sealed the deal with the world title for Lockwood.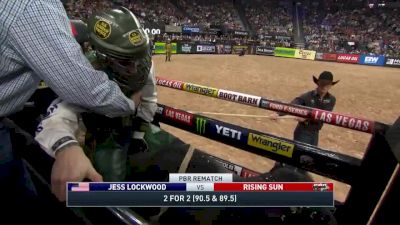 After coming back from a world title loss in 2018, battling a major injury in 2019, losing a friend and fellow rider and then winning an award in his name - Lockwood earned the first-ever Mason Lowe Memorial award for the highest-marked bull ride of the season - and then coming out on top of what is being called the most exciting and intense world title battles in the finals history, it's safe to say that this world title will be unforgettable for both Lockwood and PBR fans worldwide.
Watch it all go down at the 2019 PBR World Finals in Las Vegas, NV HERE.