Create a free account to unlock this article!
Get Started
Already a subscriber? Log In
Get your "season pass" to the PBR's Unleash The Beast tour right here!
While you're waiting for the next round of the 2019 PBR World Finals to kick-off, watch replays of the entire season of the PBR's premier tour events by clicking the links for each event below.
Then, watch the 2019 PBR World Finals LIVE from Las Vegas, Nevada on FloRodeo November 6-10. Click HERE to sign
Stop 1: Monster Energy Buckoff At The Garden
January 4-6, 2019
New York City, NY
Stop 2: Chicago Invitational
January 12-13, 2019
Chicago, IL
Stop 3: Ak-Chin Invitational
January 19-20, 2019
Glendale, AZ
Stop 4: Sacramento Invitational
January 26-27, 2019
Sacramento, CA
Stop 5: Express Ranches Invitational
February 1-2, 2019
Oklahoma City, OK
Stop 6: Mason Lowe Memorial
February 15-16, 2019
St. Louis, Missouri
Stop 7: PBR Iron Cowboy
February 22-23, 2019
Los Angeles, CA
Stop 8: Bad Boy Mowdown
March 1-2, 2019
Little Rock, AR
Stop 9: U.S. Border Patrol Invitational
March 9-10, 2019
Duluth, MN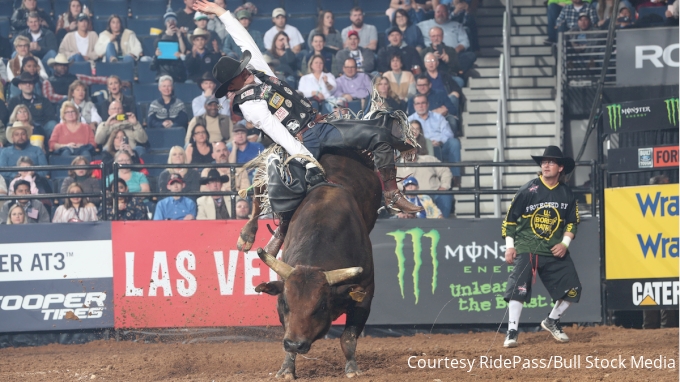 Stop 10: Caterpillar Classic
March 22-23, 2019
Kansas City, MO
Stop 11: Tacoma Invitational
March 29-30, 2019
Tacoma, WA
Stop 12: First Premier Bank Bankcard Invitational
April 5-6, 2019
Sioux Falls, South Dakota
Stop 13: Billings Invitational
April 12-13, 2019
Billings, Montana
Stop 14: Wrangler Long Live Cowboys Classic
April 26-27, 2019
Columbus, OH
Stop 15: Ty Murray Invitational
May 17-19, 2019
Albuquerque, New Mexico
Stop 16: Green Bay Invitational
May 31 and June 2, 2019
Green Bay, WI
Stop 17: Last Cowboy Standing
July 22-23, 2019
Cheyenne, WY
Stop 18: Express Ranches Classic
August 10-11, 2019
Tulsa, OK
Stop 19: Winstar World Casino & Resort Houston Invitational
August 17-18, 2019
Houston, TX
Stop 20: Jack Daniel's Music City Knockout
August 24-25, 2019
Nashville, TN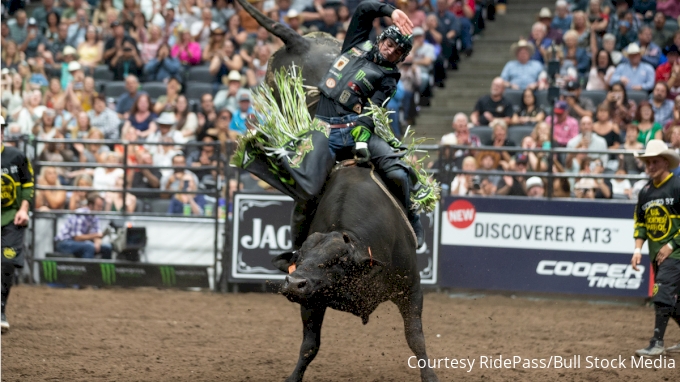 Stop 21: Anaheim Invitational
September 6-7, 2019
Anaheim, CA
Stop 22: PFIWestern.com Invitational
September 13-15, 2019
Springfield, MO
Stop 23: Minneapolis Invitational
October 4-5, 2019
Minneapolis, MN
Stop 24: Wrangler Long Live Cowboys Classic
October 12-13, 2019
Greensboro, NC
Stop 25: Cooper Tires Take The Money & Ride
October 18-19, 2019
Nampa, ID
Final Stop: PBR World Finals
November 6-10, 2019
Las Vegas, NV
Watch the 2019 PBR World Finals LIVE from Las Vegas, Nevada on FloRodeo November 6-10. Click HERE to sign