2019 Canadian Finals Rodeo
Watch Guide: CFR46, Rising Stars, Breakaway, & PBR Velocity Tour Finals
Watch Guide: CFR46, Rising Stars, Breakaway, & PBR Velocity Tour Finals
Watch CFR46, the Canadian Finals Breakaway, Rising Stars, and PBR Velocity Tour Finals this weekend on FloRodeo!
Oct 31, 2019
by Katy Lucas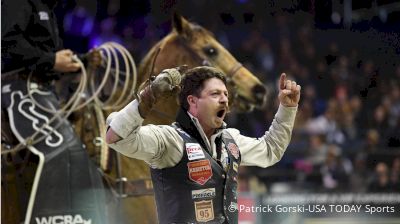 We have a big weekend both in Canada and south of the border coming at you! The Canadian Finals Rodeo is underway with the top 12 professionals in the Canadian Professional Rodeo Association battling it out for $1.65 million in prize money.
While you're watching CFR46, you can also catch some of the other events going on in Red Deer, Alberta like the Rising Stars Junior CFR and the Canadian Finals Breakaway roping!
South of the border, we have premier events like the PBR Velocity Tour Finals and the United States Team Roping Championships.
Click "Watch Live" on the events below to sign up to watch all of the live and on-demand events FloRodeo has to offer.
United States Team Roping Championships: RidePass PRO on FloRodeo
October 27 to November 2
Oklahoma City, Oklahoma
Canadian Finals Rodeo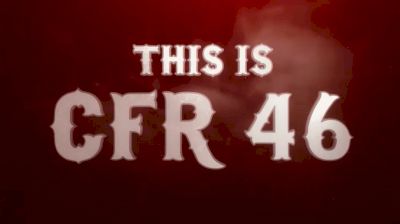 October 29 to November 3
Red Deer, Alberta
Canadian Finals Breakaway
October 31-November 1
Red Deer, Alberta
Rising Stars Junior Canadian Finals Rodeo
November 2
Red Deer, Alberta
PBR Velocity Tour Finals: RidePass PRO on FloRodeo
November 2 to 3
Las Vegas, Nevada
PBR Wodonga: RidePass PRO on FloRodeo
November 2
Gateway Lakes, Wodonga, Australia