In this week's round-up: Armstrong handed out three crucial titles over the weekend, Tim O'Connell has been clawing his way back into contention for a fourth world title, and the CPRA is considering adding another ladies event to their roster in 2020.
Armstrong Hands Out Three Crucial Titles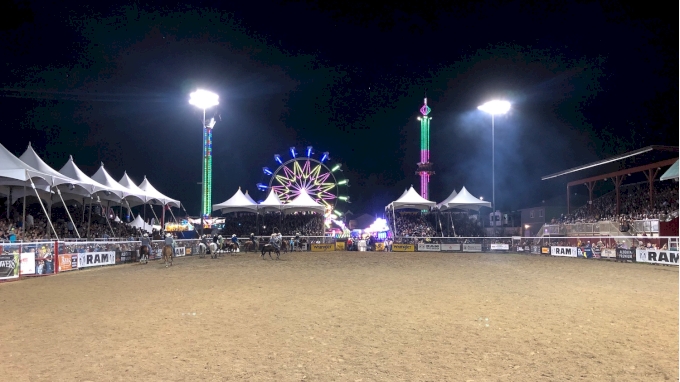 Armstrong may be fun, it may be loud and crazy, but it's also serious business this time of year. The event is really three titles wrapped into one rodeo, and these titles have huge implications for both the Canadian Professional Rodeo Association and Professional Rodeo Cowboys Association competitors.
Two of those titles have been officially decided. The first, the Armstrong IPE & Stampede title, was decided in a one-head competition over the first four days and saw huge paydays for both CPRA and PRCA cardholders hoping to make the CFR and NFR.
Armstrong IPE & Stampede Champions


Bareback
Ty Taypotat
90
$3,711.12
Calgary Stampede's A-91 Agent Lynx
Steer Wrestling
Brendan Laye
3.7
$3,790.08


Saddle Bronc
Cody DeMoss
85.75
$3,609.60
Calgary Stampede's R-62 Redon Acres
Team Roping
Brenten Hall/Chase Tryan
4.1
$2,115.00


Tie-Down Roping
Ty Harris
7.7
$4,026.96


Barrel Racing
Cheyenne Wimberley
15.636
$3,990.30


Bull Riding
Jackson Scott
89.5
$4,049.52
Calgary Stampede's 447 Cold Water
The second title came on the last night of competition where the top 10 in the CPRA's Finning Pro Tour were given one more chance to compete for the biggest paycheck of the late season. First place in the one-head Finning Pro Tour Final received $4,800 towards the Canadian Finals Rodeo standings – a could-be game changer for some on the hunt for a qualification or season leader title.
Finning Pro Tour Final Champions




Bareback
Clint Laye
88.25
$4,800
Calgary Stampede's X-40 Xceptional Margarita
Steer Wrestling
Curtis Cassidy
4.5
$4,200




Scott Guenthner
4.5
$4,200


Saddle Bronc
Jake Burwash
84.75
$4,800
Outlaw Bucker's D983 Bright Lights
Team Roping
Dawson Graham/Dillon Graham
4.5
$4,800


Tie-Down Roping
Shane Hanchey
8
$4,800


Barrel Racing
Justine Elliott
15.844
$4,800


Bull Riding
Edgar Durazo
90
$4,800
Outlaw Bucker's 1 One Eyed Charlie
We're also staying tuned this week for the official CPRA announcement of the third title handed out at Armstrong: the Finning Pro Tour overall champion.
Tim O'Connell "Clawed His Way" Back Into An NFR Qualification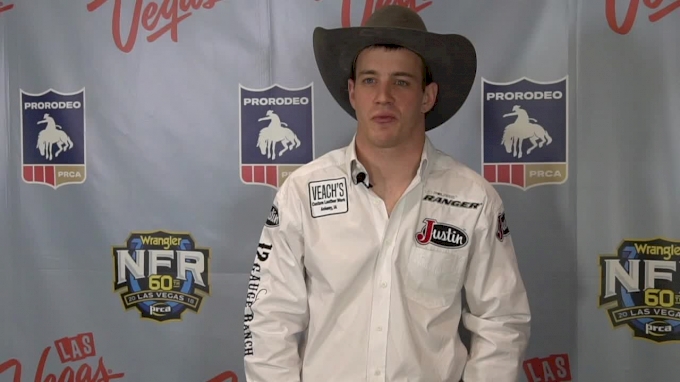 The three-time and reigning world champion bareback rider has "clawed his way" back into the PRCA world standings after sitting out the first half of the season to heal up from shoulder surgery. But even though he currently sits in the No. 11 spot in the most recent ProRodeo Standings Update and should be safe for a 2019 NFR qualification, O'Connell isn't leaving anything up to chance.
"I'm going to keep hammering away like I'm 23rd in the world," O'Connell said in a prorodeo.com press release. "I want to get high enough in the standings to be within the average win (at the Wrangler NFR) from the top spot. We only have a month left (in the regular season) and everybody is tired. I'm tired too but I had six months off, so I figure I'm not as tired as everybody else."
O'Connell severely damaged his riding shoulder in the tenth round of the 2018 NFR that required him to sit out for six months of rehabilitation after surgery, but the only competitor that has had his name on a "Gold Buckle" for the past three years went to work and has earned nearly $90,000 since he returned to competition the end of June. The average at the NFR pays $67,269.23, leaving O'Connell just $20,000 shy of his goal with a month to go in the regular season.
Breakaway Roping May Find A Home In The CPRA In 2020
With breakaway roping blowing up in 2019, its no wonder it is beginning to pop up at more rodeos around the world, and Canada has been no exception this season. Along with a resurgence of the event in amateur rodeo and a greater number of jackpots, breakaway roping competitions have recently popped up at several Canadian Professional Rodeo Association events like the Guy Weadick Days (Where Kendall Pierson made history with the first qualified time in the video above), Okotoks Pro Rodeo and will be coming to Oldstoberfest.
While it is not currently a CPRA event and therefore is not sanctioned by the association when it is included with CPRA events, the association is considering adding it to their roster of optional events in 2020. The CPRA differs from the PRCA in that it sanctions the ladies event of barrel racing under it's association – when you see barrel racing and breakaway roping at a PRCA event they are generally both sanctioned under the Women's Professional Rodeo Association – so the new event of breakaway roping would be the second ladies event under the Canadian association.
Read more information from the CPRA HERE.