Only the top four from each pool will move straight through to Championship Sunday at the Calgary Stampede. After four days of grueling competition, the best four get a break until Sunday where they'll compete for $100,000, while the other six will have to take one last shot on Wildcard Saturday to see if they can squeeze into the draw.
Watch the 2019 Calgary Stampede LIVE on FloRodeo July 5-14. Click HERE to sign up.
See who made the list below!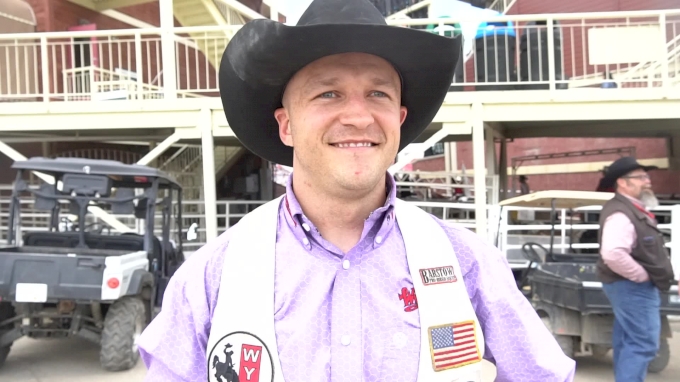 BAREBACK










COMPETITOR
HOMETOWN
PERFORMANCE 1
PERFORMANCE 2
PERFORMANCE 3
PERFORMANCE 4
Vold, Jake
Airdrie AB
88
86
81
BO
$11,000.00
Broussard, Taylor
Estherwood LA
84.5
85
83.5
80.5
$10,500.00
Hardwick, Seth
Miles City MT
80
84
83.5
88
$10,000.00
Champion, Richie
Dublin TX
84.5
84.5
82
85.5
$9,500.00














TIE-DOWN ROPING








Smidt, Caleb
Bellville TX
9.5
7.3
7.3
7.9
$16,000.00
Bird, Logan
Nanton AB
9.4
8
7.3
8.6
$13,500.00
Pratt, Jake
Stephenville TX
8.9
7.5
8.3
NT
$11,500.00
Warren, Riley
Stettler AB
9.2
NT
9.4
8.9
$7,500.00














STEER WRESTLING








Weisgerber, Craig
Ponoka AB
4.7
3.8
5.8
13.1
$10,500.00
Chambers, Bridger
Stevensville MT
6
4.4
4.6
4
$10,000.00
Cassidy, Cody
Donalda AB
4.8
16.3
4.4
19.2
$9,000.00
Culling, Stephen
Fort St John BC
5.4
14
3.9
4.3
$8,500.00














SADDLE BRONC RIDING








Thurston, Zeke
Big Valley AB
86
85
86.5
88.5
$18,500.00
Watson, Jake
Hudson's Hope BC
85.5
83
87.5
84.5
$12,500.00
Bradshaw, CoBurn
Milford UT
83
85.5
85.5
85
$12,000.00
Brooks, Chase
Belgrade MT
86
86.5
68.5
71.5
$10,500.00














BARREL RACING








Conrado, Ivy
Hudson CO
17.57
17.6
17.3
17.01
$17,500.00
Miller, Nellie
Cottonwood CA
17.85
17.32
17.29
17.27
$17,000.00
Routier, Jessica
Buffalo SD
17.98
17.6
17.56
17.05
$8,000.00
Barnett, Brittney
Bakersfield CA
22.76
17.42
17.45
17.29
$8,000.00
Telford, Jessie
Caldwell ID
17.72
18.23
17.52
17.28
$8,000.00














BULL RIDING










Lockwood, Jess
Volborg MT
85
84.5
85.5
87.5
$14,000.00
Outlaw, Chase
Hamburg AR
BO
87.5
86.5
90
$13,500.00
Parsonage, Jared
Maple Creek SK
86.5
83.5
87
BO
$10,750.00
Lambert, Zane
Ponoka AB
82
85.5
BO
85
$8,500.00