Three arenas, six days, hundreds of junior competitors, and infinite talent.
The 2019 International Finals Youth Rodeo kicks off TONIGHT in Shawnee, Oklahoma, where rodeo's future superstars will compete for more than $250,000 in cash and prizes in what is known as the world's richest youth rodeo.
Watch the 2019 International Finals Youth Rodeo LIVE on FloRodeo, July 7-12. Check HERE to sign up.
Rodeo events include barrel racing, pole bending, breakaway roping, goat tying, team roping, tie-down roping, steer wrestling, bull riding, saddle bronc riding, and bareback riding. Contestants will compete in two full go-rounds, with the top 15 in each event heading to the short round on Friday night.
Each performance will see all three arenas running simultaneously—you can watch all three at once with our multi-stream view. Just hover over the top right corner of the viewer window (must exit fullscreen to see the options) and select the icon with the single, picture-in-picture, double-, or quadruple-viewing options to customize your viewing experience.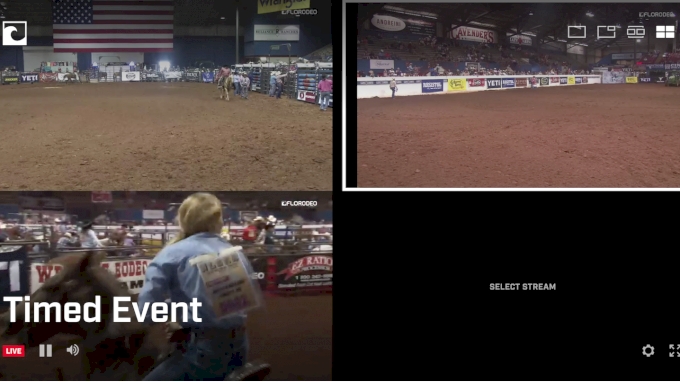 Full Schedule:
ROUND ONE
Sunday, July 7:
Performance One: 8:00PM CST
Monday, July 8:
Performance Two: 9:00AM CST
Performance Three: 7:30PM CST
Tuesday, July 9:
Performance Four: 9:00AM CST
Performance Five: 7:30PM CST
ROUND TWO
Wednesday, July 10:
Performance Six: 9:00AM CST
Performance Seven: 7:30PM CST
Thursday, July 11:
Performance Eight: 9:00AM CST
Performance Nine: 7:30PM CST
Friday, July 12:
Performance Ten: 9:00AM CST
SHORT ROUND
Friday, July 12:
Performance Eleven: 7:30PM CST