PBR
Andre Silva: Meet The Cameraman Who Travels As Many Miles As The Cowboys
Andre Silva: Meet The Cameraman Who Travels As Many Miles As The Cowboys
Read the story of Andre Silva, an official photographer for the PBR who has traveled 25,000 miles this year alone.
Jun 15, 2019
by Katy Lucas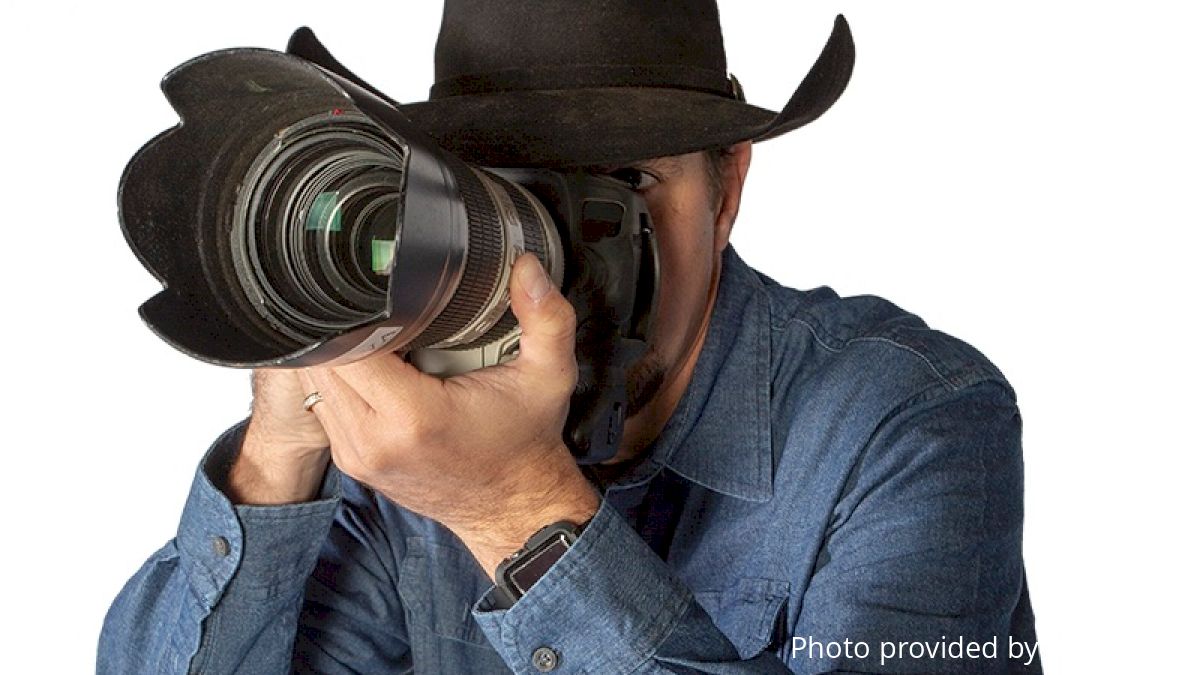 We always talk about the miles that rodeo competitors put on, traveling from town to town to compete in the sport they love. But what about the miles that some of the personnel put on to do the exact same route every season?
Meet Andre Silva, an official photographer for the PBR who has traveled 25,000 miles this year alone.
Story by Jorge Cardozo. (Originally written in Portuguese)
The story of photographer André Silva is worthy of a movie. In 2019 alone, he traveled more than 25,000 miles across the United States, using his talents to capture great moments in the sport of bull riding.
An official photographer of the PBR (Professional Bull Riders), a global giant responsible for promoting championship bull riding in more than five countries, Silva accumulates good stories and, of course, fantastic photos of the places he has traveled to.
"My life is like a movie. I grew up seeing the productions that showed people traveling the world and today I can say that I feel just like them," Silva said. "Some trips even exceed 20 hours driving.
"I go by plane in some cases, but most of us go by car. It's a lot of equipment to take. Sometimes I can share a ride with some of my friends who are competing at the events, so we can take turns driving. I have also had many trips where I went alone," he said.
According to Silva, planning is one of the essential factors for traveling. He already had some travel experience in Brazil, where he was also a photographer for the PBR. As a photographer in Brazil, he traveled through states such as São Paulo, Minas Gerais, Paraná, Mato Grosso, Mato Grosso do Sul, Bahia, and Goiás mainly.
"They are big and very different states. Some, like São Paulo and Paraná, we have cities closer. Others like Mato Grosso and Goiás, the cities are farther from each other. This requires special planning, ranging from the route, schedules, to the financial, fuel and safety," he added.
But all this effort is rewarded by seeing the photos captured by this Brazilian on many souvenirs, t-shirts, posters, and billboards all over the world.
Photos provided by Andre Silva
"I am honored to see my work recognized worldwide; it has been a long road to get to this level," Silva said. "I still want to continue to learn and improve my skills. I have many goals to achieve."
In the last five months, Silva has worked every weekend at Velocity Tour events, and now takes advantage of the event vacations to photograph new events and take advantage of other job opportunities, including video production for big brands in Brazil and the USA. He also dedicates a lot of his time to social media, especially Instagram (@andresilvaphoto), which has surpassed the mark of 55,000 followers, and a YouTube project, where he chats weekly with Brazilian athletes. His YouTube channel has surpassed 3.4 million views.
In the last event before the Velocity Tour vacation, Andre Silva was honored in the arena for his work during these last years with a commemorative plaque from the PBR.
"I am grateful to all this family I have here on the PBR Velocity Tour, and to be honored by them. Only God knows how important it is to me."
Andre Silva eagerly awaits for the PBR Velocity Tour to kick off in September, where he starts his journey all over again for the second half of the season.