From RFD-TV's The American, to The Cowboy Channel's Rodeo New York, the Western lifestyle network is expanding its repertoire of events with the announcement yesterday of a $1 million rodeo heading to Madison Square Garden next year. The event will take place at the famous venue June 19-21, 2020, with tickets going on sale today.
"We approached Madison Square Garden and they loved the idea," Patrick Gottsch, founder of The Cowboy Channel, said. "They wanted to have rodeo brought back to New York."
It's been nearly 30 years since a full rodeo event has entered the venue but, before this break in action, rodeo had a rich history in The Big Apple. The Madison Square Garden Rodeo was established in 1922 and quickly became known as the unofficial world championship, long before events like the National Finals Rodeo created the official title.
Gottsch said the venue continued to hold events there well into the 80s and even for a short period in the 90s, and while some may say that gap—and the resulting demographic that isn't used to rodeo—could be a challenge, similar events have proven it can be done successfully.
"The PBR has had a lot of success going there every year and having those folks come out to their PBR event, and we're going to do everything we can to help get them out to the rodeo, bring their families, get exposed to the Western lifestyle and hopefully develop some new advertisers and sponsors for everybody, the cowboys, the cowgirls and even other platforms that are advertiser-based," Gottsch said.
Here are some quick facts about the event coming to NYC next year:
5-6 contestants in each event
8 events (including breakaway roping)
4 performances over 3 days (one on Friday, two Saturday, and the championship on Sunday)
Straight, four-head competition
Go to rodeonewyork.com for more information and tickets
With the masterminds behind RFD-TV's the American, including Randy Bernard, on board, Gottsch knows there will be a lot of brainstorming from now until next June to make the event even bigger and better.
"Rodeo New York, taking it to Madison Square Garden in front of very influential people and like you say, a whole new demographic, is a great challenge. We like these kinds of challenges so we're going to put everything we've got behind it."
Contestant Roster: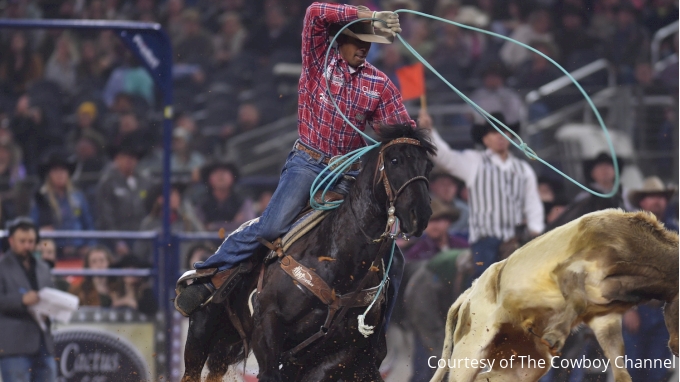 Sixty-five active world champions were invited to compete in this $1 million rodeo with other star-studded names added to the roster as well.
BAREBACK
Richmond Champion
Kaycee Feild
Will Lowe
Tim O'Connell
Steven Peebles
Jake Vold
SADDLE BRONC
Cort Scheer
Wade Sundell
Zeke Thurston
Spencer Wright
Jesse Wright
TEAM ROPING
Trevor Brazile
Jeremy Buhler
Jade Corkill
Kaleb Driggers
Paul Eaves
Wyatt Imus
Chad Masters
Junior Nogueira
Cory Petska
Erich Rogers
Levi Simpson
Clay Smith
Clay Tryan
TIE-DOWN ROPING
Trevor Brazile
Marcos Costa
Tuf Cooper
Tyson Durfey
Shane Hanchey
Wyatt Imus
Stran Smith
Cory Solomon
BARREL RACING
Sherry Cervi
Callie duPerier
Hailey Kinsel
Lisa Lockhart
Brittany Pozzi
Amberley Snyder
Fallon Taylor
STEER WRESTLING
Luke Branquinho
Curtis Cassidy
Hunter Cure
Dakota Eldridge
Scott Guenthner
Tyler Pearson
Tyler Waguespack
BULL RIDING
Silvano Alves
Cooper Davis
Sage Kimzey
Jess Lockwood
J.B. Mauney
Kaique Pacheco
BREAKAWAY
Jackie Crawford
Lari Dee Guy
JJ Hampton
Madison Outhier