'This Would Have Been Hoover' - The Hoover Hays Memorial Steer Wrestling
'This Would Have Been Hoover' - The Hoover Hays Memorial Steer Wrestling
Every May, steer wrestlers flock to the "Milan Ranch" for the Hoover Hays Memorial Steer Wrestling Jackpot.
Jun 6, 2019
by Katy Lucas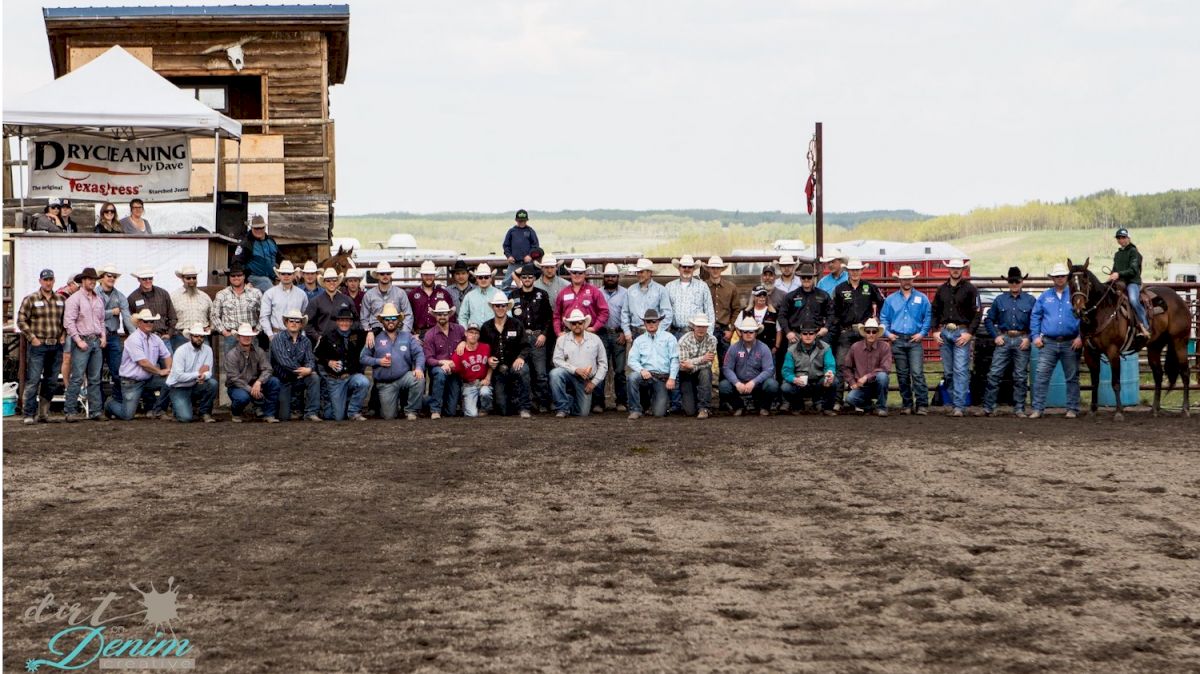 The month of May holds a special place in the hearts of steer wrestlers from Cadogan and Provost, all the way south to Texas. You see, May is the month when steer wrestlers get together to remember a man who left a lasting impact on thousands of competitors, spanning several generations.
I remember this cowboy's big "booming" voice the most. You knew it was him when you heard him holler your name from across the arena.
The following story on the one-and-only Hoover Hays is by Kirsten Gjerde.
"This would have been Hoover. Lots of people, lots of excitement, it's a great way to start the season up here." - Murray Milan
Most anyone would agree that the life experience of being a professional rodeo cowboy or cowgirl can be summarized by focusing on a few key components.
1) Spending your time with your family, best friends, and equine athletes.
2) Perfecting your sport through incredible dedication and hard work.
3) Appreciating and remembering those who made it possible for you to live your dream.
This past weekend crowds flocked to the "Milan Ranch," a homestead nestled in the rolling hills of Cochrane, Alberta. It has been home to the Hoover Hays Memorial Steer Wrestling Jackpot for five years now.
The jackpot jump-starts the Canadian bulldogging season for athletes and rodeo families, but more importantly it remembers a man whose legacy will forever impact the sport of steer wrestling.
"There is no one who loved bulldogging more than Hoover." - Layne Delemont
In 2013, Gerald "Hoover" Hays was presented with the "Canadian Professional Rodeo Cowboy of the Year" award. For good reason.
There is likely no steer wrestler heading down the trail the last three generations that has not been influenced by either Hoover's magnetic presence or his knowledge of the sport. On top of being one of the best doggers, he was one of the most reliable hazers in the biz.
You knew if you had him on your right shoulder you had a shot at that 3-second hole. He punched a lot of tickets to rodeo finals for a lot of cowboys; sons JD and Rowdy included.
"This is the best jackpot we have in Canada, if you're a bulldogger you better be here" - Cody Cassidy
The names that have crossed the leaderboard in the last five years are not surprising, all NFR and CFR qualifiers. It is also not surprising that each cowboy above rode, competed with, and learned a thing or two from Hoover.
The jackpot consists of two go-rounds on the first day followed by three more the following morning. They also have a Calcutta and 50/50 dogging draw in which $20.00 gets you assigned to one of the cowboys at random and if they win the round you win the pot.
This year more than 40 competitors camped out for the weekend to throw down good steers, eat good food, and share good stories. Cody Cassidy, an NFR Qualifier and five-time Canadian champion likes the jackpot so much he risked the proverbial "dog house" after daughter Quinn was born.
His wife Tanya laughs as she says, "I had Quinn the day before the jackpot started. He asked if he could go. I don't even think I answered."
That was the only year Mr. Cassidy missed.
Photos by Jenna Leniczek, Dirt on Denim Creative
The Milan family works tirelessly to make sure everything goes off without a hitch. Murray, Roxanne, Bailey, Straws, and Tanner, alongside additional friends and family go out of their way to create the event.
They are responsible for all the cattle, accommodation, food, and entertainment. On top of that, they organize great community sponsorship to support the athletes.
Jeff and Candace Mills, owners of Dry Cleaning By Dave are family friends and proud sponsors of the weekend.
"It's a good outdoor, family event. It gives us a chance to give back and it gets bigger every year," Candace said. "The Milans go out of their way to do this."
Volunteers serve three meals a day to keep everyone fueled and performing their best, and a live band serenades friends and fans through the evening. Both competitors and spectators come from all over North America for what is now called Canada's best steer wrestling jackpot.
The Milans wholeheartedly open their home for the weekend in honor of their friend and their sport.
Jenna Leniczek has been the event's photographer for four years.
"It's the moments I get to capture. Family moments, special moments, memories that will last a lifetime. JD leading a rider less dogging horse one year was a big one. They're just amazing moments that looking back mean the world."
And doesn't that just explain rodeo to a T.
"Like many of us, he made me realize what this sport meant to us and we want to keep that going." – Cam Leeson
The weekend is filled with fast times, excellent horsemanship, and most importantly, good sportsmanship. The rodeo community is tight-knit but very rarely do big event groups like this have a chance to get together with a few days of downtime.
It's refreshing and the perfect way to kick off the Canadian season.
If you ever have the inkling for a fun-filled trip, head towards the Canadian Rockies, but make sure you clear the entire mid-May weekend. It is non-stop sports entertainment powered by homemade meals, laughter and memories.
Five years after his tragic passing, with the assistance of the cowboys who loved him here on Earth, Hoover Hays continues to be one of the largest influences in the sport of steer wrestling.
"Heard of him but aint seen him." - Hoover Hays