2019 WCRA $1M Major Green Bay: RidePass PRO
Boisjoli Sister Duo Heading To Green Bay For WCRA $1 Million Major
Boisjoli Sister Duo Heading To Green Bay For WCRA $1 Million Major
Makayla and Shelby Boisjoli roped up a storm in Guthrie. Now, they're both headed to Green Bay for the WCRA's $1 Million Major.
May 30, 2019
by Katy Lucas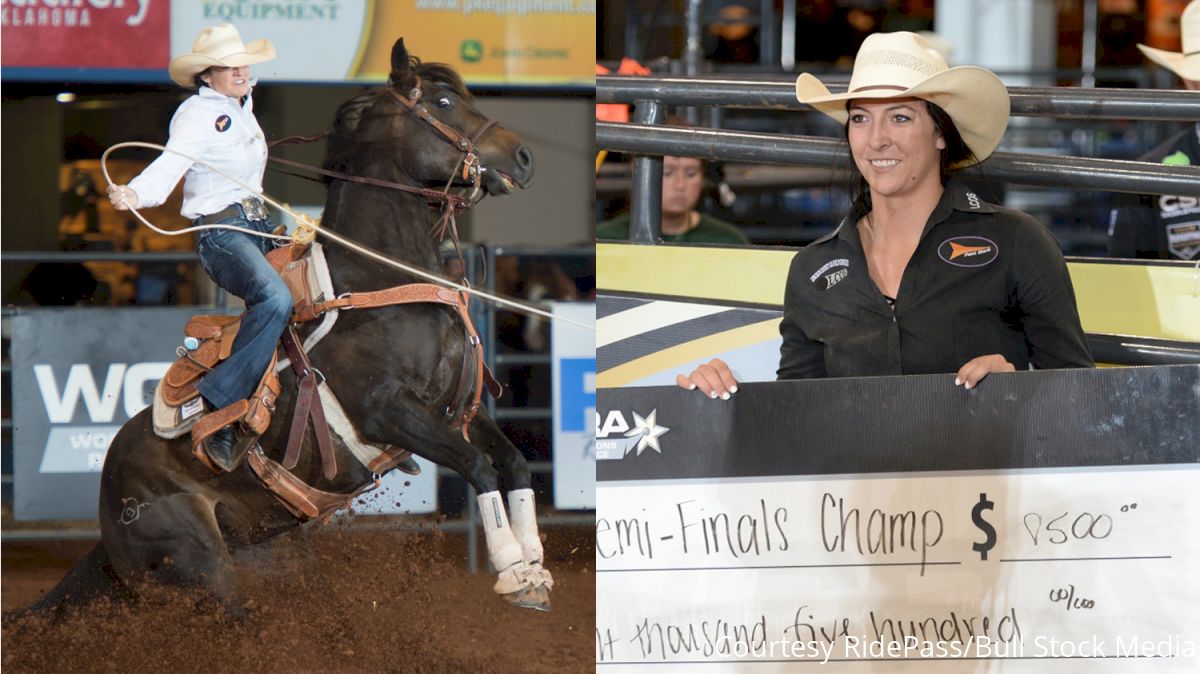 Healthy competition in the rodeo world often starts in the home arena, battling it out with your siblings in makeshift jackpots where bragging rights are the only thing on the line, and sometimes the odd dollar that gets thrown in the pot. The Boisjoli sisters from Langdon, Alberta, Canada are no exception to this rodeo family practice, and it shows when they hit the rodeo trail and come up against other competitors.
"It's honestly the best thing because sometimes you can go to a roping and just act like it's the practice pen and no one else is there," said 22-year-old Makayla Boisjoli, who recently graduated from Tarleton State in Stephenville, Texas, with a bachelor's of business and has ambitions to get her doctorate and become a professor. "I always know if my sisters are after me, they're probably going to beat me and if I'm after them, I'm probably going to beat them. That's how we work."
"It's so fun. Honestly, it's less pressure competing with my sisters," said 20-year-old Shelby Boisjoli, who just won the season for the National Intercollegiate Rodeo Association Southwest Region in the breakaway roping and is a cosmetology student at Ranger College in Stephenville. "Usually when you go places you want to beat everybody there and you want to win, but when I go with my sisters, there are times when I want them to do good just as bad as I want me to do good."
The youngest of the three sisters, Marissa, is also an avid roper and will no doubt be one to watch out for in the United States soon.
Often, the Boisjoli's greatest competition—even when they're not competing at home—is each other, and nowhere was that more apparent than at the WCRA $500,000 Semi-Finals in Guthrie, Oklahoma, when the two eldest sisters battled it out to earn spots in Green Bay this weekend.
Watch the 2019 WCRA $1 Million Major in Green Bay, Wisconsin, on June 1 LIVE on FloRodeo. Click HERE to sign up to watch.
Shelby started off the weekend making her way through the preliminary rounds of competition, as she came into the weekend outside of the top 16 exemption spots.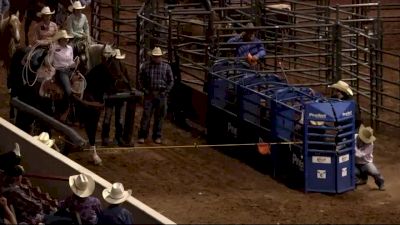 Shelby would end up winning the average in the preliminary competition, while older sister Makayla had to wait for the middle sister of the family to join her in the progressive performances.
"I had sat there in Guthrie for three days and hadn't roped a calf," Makayla said. "So I was pretty nervous, Wyatt [Williams, Makayla's boyfriend] and Shelby were both roping good but I hadn't even roped a calf yet and couldn't get those little nervous jitters out until the first performance, so I was a little worried about it but after the first go when we all made it out I was super excited."
The pair would move on to compete against each other in both pools of the progressive rounds—another nerve-wracking experience for the sisters that were both hoping to make it through to the quarter-finals.
"Going into the second pool, Shelby roped before me," Makayla explained. "After Shelby caught her calf I thought 'OK, Shelby caught her calf, that's good,' and all the pressure kind of came off because I really wanted all three—Shelby, me, and Wyatt—to go, especially Shelby."
The Boisjoli's efforts for the weekend saw both of them qualify for a shot at $50,000 in Green Bay. Shelby's time of 2.94 in the final round saw her finishing in the nail-biting fourth place spot in her pool, but once she knew she was guaranteed a spot in that top four, she immediately switched into "sister mode" when Makayla backed in the box to make her final run.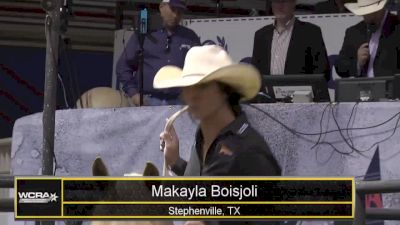 "I literally was jumping up and down for Makayla," said Shelby. "I was jumping up and down in the box ,and I think I hurt my throat I yelled 'Yeah!' so loud!"
The two sisters from Canada who have proved to be a dominating force in the roping game will compete June 1 in Green Bay against eight other top ropers, including world champions Jackie Crawford and Kelsie Chace.
"For us to both go is awesome and I hope we both have success in Green Bay," said Makayla.
See the full draw for the weekend HERE and click HERE to sign up to watch.