We kick off the Canadian Professional Rodeo Association's 2019 Finning Pro Tour in just nine days, so we want to count down our nine favorite moments—one taken from each of the rodeos on last year's tour—in honor of the tour staring another great season of top Canadian professional rodeo.
Watch the entire Finning Pro Tour LIVE on FloRodeo in 2019. Click HERE to sign up for the first stop at the Grande Prairie Stompede.
In the spirit of counting down to the kickoff of this great season, we're also giving you a chance to binge-watch the entire 2018 season of the tour. Check back every day for a new set of replays as we get closer and closer to the first rodeo of the Finning Pro Tour season.
9. Wainwright Stampede: When Dawson Hay Rode The Same Horse His 20x NFR Qualifying Father Had Been On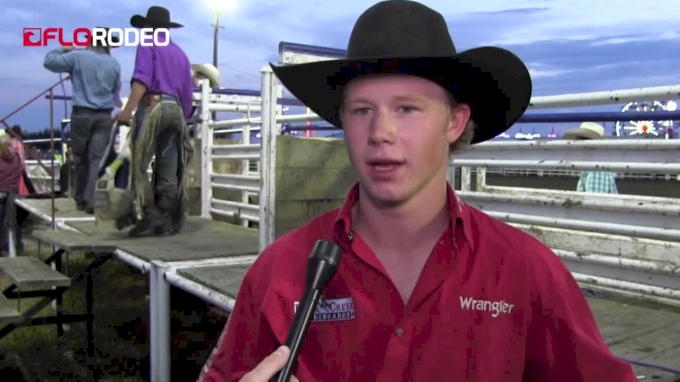 Hay has some big shoes to fill as he follows in the footsteps of his 20-time NFR qualifying father, Rod Hay, but he's holding his own by making some impressive rides that have continued already in 2019.
8. Ponoka Stampede: When Richmond Champion Made The Highest-Marked Ride Of The CPRA Season Aboard C5 Rodeo's F13 Virgil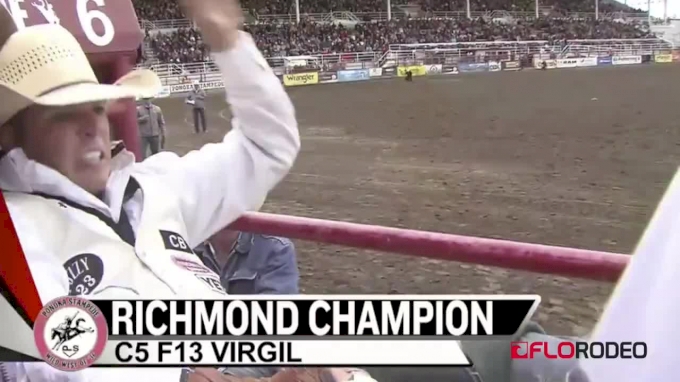 Is there anything else we need to say about this matchup? Highest-paying rodeo in Canada, bareback horse of the year, and a rider on route to his first Canadian championship.
7. Williams Lake: When Taylor Manning & Carman Pozzobon Started Their String Of Battles For The First And Second Spot
Can anyone recall how many times the 14-year-old cowgirl Taylor Manning and the then reigning Canadian champ Carman Pozzobon went head-to-head and ended up taking the first and second spots last season?
6. Manitoba Stampede: The Pure "Cowboy Try" We Saw In The Manitoba Mud
As you can see, the conditions are not always perfect for competitors. Sometimes it's dark, gloomy, and you're wondering if you're going to get a mud facial while trying to compete. But these competitors are always up for the challenge and many got on the leaderboard on this muddy day in Manitoba.
5. Edmonton K-Days: The Ride That Helped Scott Schiffner Secure His Last CFR Qualification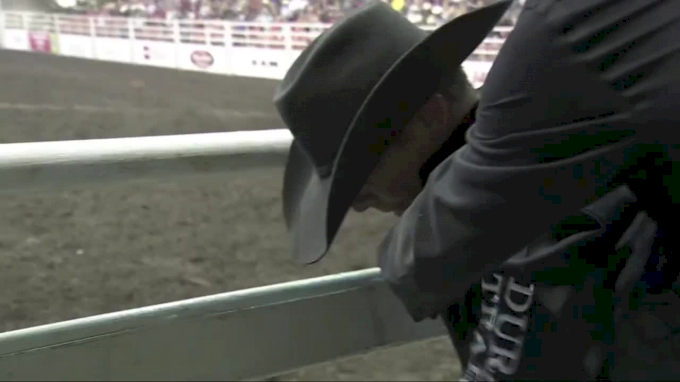 Before this ride, it was looking like Scott Schiffner may not make the Canadian Finals Rodeo in his last year of CPRA competition before retiring. After this ride, there was no doubt in our minds that Canada's winningest bull rider of all time still had what it took to get there and finish out a 20-year career with a bang.
4. Medicine Hat: Remembering Just How Far Chance Butterfield Has Come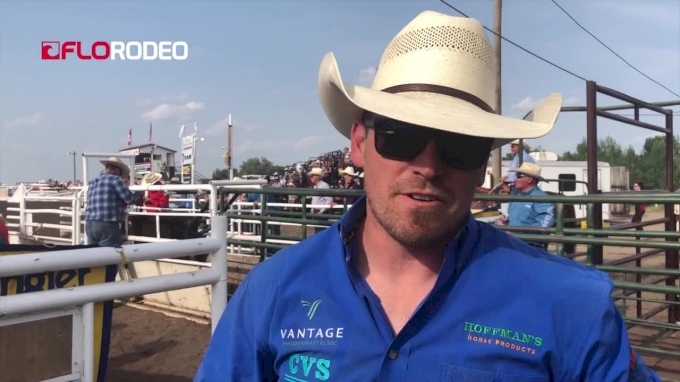 We almost lost a good cowboy in the summer of 2017, and we were so happy to have him back in full force in 2018, healthier and stronger than he'd ever been before. Read the whole story HERE.
3. Strathmore Stampede: Meeting The Future Of Bullfighting In 3-Year-Old Rhett Desmet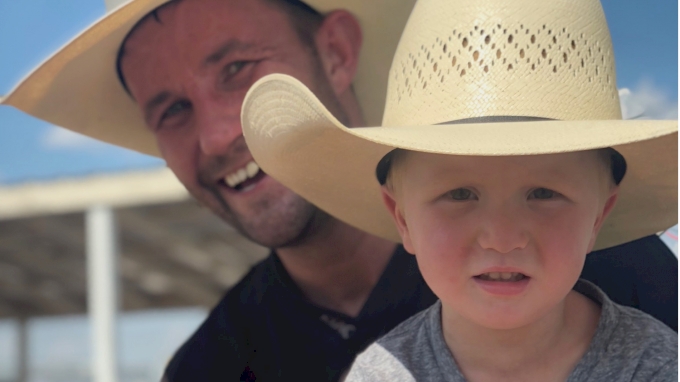 The future of bullfighting is safe in the hands of this three-year-old cowboy from Strathmore, Alberta. Rhett Desmet was the sheep riding bullfighter, learning under the capable instruction of some of Canada's top bullfighters Ty Prescott and Brett Monea.
2. Dawson Creek Stampede: Jake Stemo's Impressive 88-Point Ride That Helped Him To His First CFR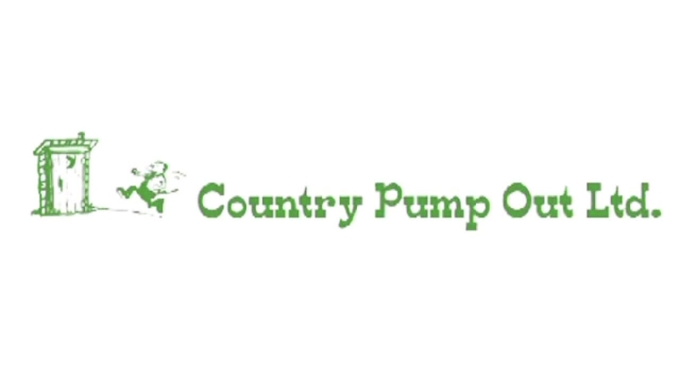 Unlock this video, live events, and more with a subscription!
Get Started
Already a subscriber? Log In
We've seen Stemo dominate the novice bareback riding at CFR when he won the Canadian title back in 2012 and, like many of his predecessors, Stemo went on to qualify in the open bareback riding for the first time. Watch him make an 88-point ride that helped get him closer to that qualification in the second performance of Dawson Creek above.
1. Armstrong IPE & Stampede: Kyle Lucas Coming Into The Tour Finals As No. 1, And Leaving That Way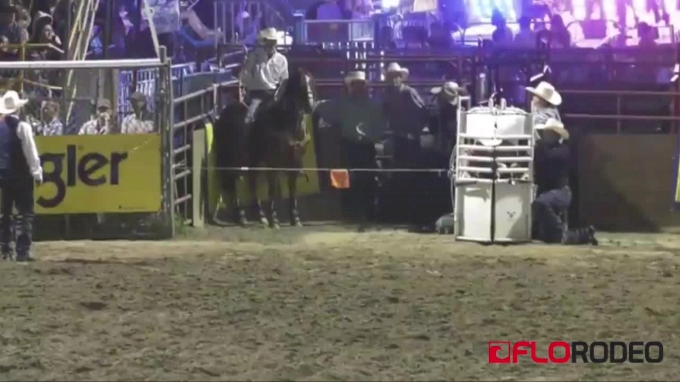 Alright, I'll admit I'm a little biased on this one (we do share a last name after all), but it was exciting to see tie-down roper Kyle Lucas come into the Finning Pro Tour Finals in the No. 1 spot after the final event in Armstrong and leave the finals on the last day of Armstrong in the No. 1 spot again.
After reliving all of these great moments from 2018, we can't get to get started in 2019. Check out the full calendar of 11 events on the tour this year and sign up for a PRO subscription by clicking HERE to catch these, and all of the other events on FloRodeo this year.
| | | | |
| --- | --- | --- | --- |
| Date | Event | Location | Coverage Link |
| May 30 - Jun. 2, 2019 | Grande Prairie Stompede | Grande Prairie, AB | Watch Live |
| Jun. 20-23, 2019 | Wainwright Stampede | Wainwright, AB | Watch Live |
| Jun. 25-July 1, 2019 | Ponoka Stampede | Ponoka, AB | Watch Live |
| Jun. 27-Jul. 1, 2019 | Williams Lake Stampede | Williams Lake, BC | Watch Live |
| Jul. 12-14, 2019 | Teepee Creek Stampede | Teepee Creek, AB | Watch Live |
| Jul. 18-21, 2019 | Manitoba Stampede & Exhibition | Morris, MB | Watch Live |
| Jul. 25-27, 2019 | Medicine Hat Exhibition & Stampede | Medicine Hat, AB | Watch Live |
| Aug. 2-4, 2019 | Pile O'Bones Rodeo | Regina, SK | Watch Live |
| Aug. 2-5, 2019 | Strathmore Stampede | Strathmore, AB | Watch Live |
| Aug. 9-11, 2019 | Dawson Creek Exhibition & Stampede | Dawson Creek, BC | Watch Live |
| Aug. 28-31, 2019 | IPE & Stampede- Armstrong | Armstrong, BC | Watch Live |
| Sept. 1, 2019 | Finning Pro Tour Final | Armstrong, BC | Watch Live |
| Oct. 29-Nov. 3, 2019 | 2019 Canadian Finals Rodeo | Red Deer, AB | Watch Live |
| Nov. 27-30, 2019 | Maple Leaf Circuit Finals | Regina, SK | Watch Live |