2019 The American
What Is Breakaway Roping? Better Than Ever.
What Is Breakaway Roping? Better Than Ever.
Breakaway roping has turned upside down, for the better. Female ropers have been emerging and more money has been awarded than ever before.
May 1, 2019
by Katy Lucas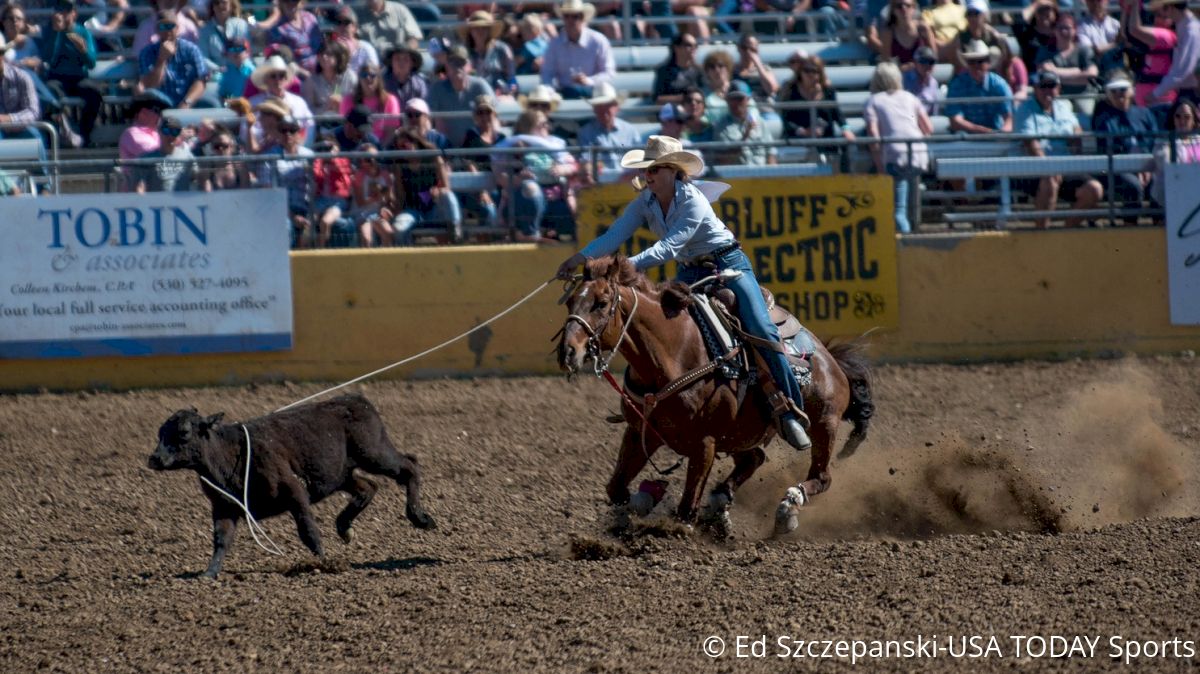 What is breakaway roping? Better than it's ever been, that's what.
The world of breakaway roping has turned upside down, for the better. In just a year, female ropers have been coming out of the woodwork for all of the new opportunities laid out before them, and in 2019 especially, more money has been awarded than ever before.
May 29, 2018: The American Announces The Addition Of Breakaway Roping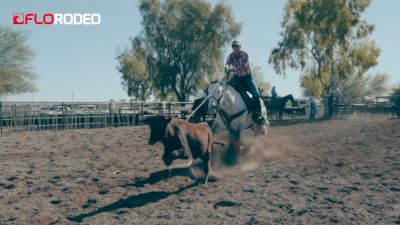 RFD-TV's The American announced in May 2018 that it had decided to add breakaway roping to its roster of events (read that article HERE.). From there, nearly 500 qualifications for the event were made throughout North America—a staggering number of breakaway ropers throwing their names in the hat to win what was then a $50,000 first-place purse offered by The American.
January 11, 2019: Jackie Crawford Wins $50,000 At WCRA Windy City Roundup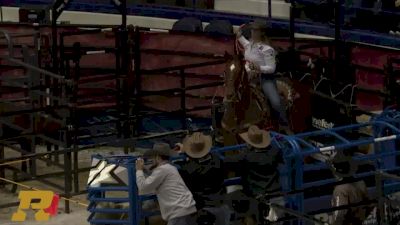 When Jackie Crawford slung her rope in Chicago for the WCRA's Windy City Round-Up, it marked the fastest 2.28 seconds in the event. Crawford took home the $50,000 first-place prize—an equal payday to all of the other rodeo events and then the most money a breakaway roper had ever won in a single event.
March 3, 2019: Madison Outhier Wins $110,000 At The American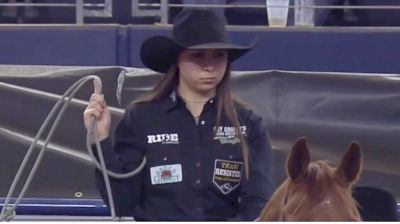 The daughter of two-time Linderman Award winner Mike Outhier showed she was ready to carve her own path in the world of rodeo when she beat out the likes of Jackie Crawford, Lari Dee Guy, and the reigning WPRA world champion breakaway roper Kelcie Chace at The American on March 3. Outhier walked out of AT&T Stadium with not the original $50,000 that was offered, but a last-minute increased prize of $100,000 plus $10,000 for winning The Junior American.
April 17, 2019: WCRA Announces Breakaway Ropers Will Compete For $125,000 Total
The World Champions Rodeo Alliance (WCRA) and Days of '47 Cowboy Games and Rodeo announced in mid-April that it will be adding breakaway roping to the rodeo's high-paying roster of events this July. The five-day Olympics-style rodeo pays $50,000 to the winners and boasts a $125,000 purse overall.
Read more details HERE.
April 21, 2019: Nellie Miller Becomes First Female All-Around Champion At Red Bluff
After 98 years, the Red Bluff Round-Up in Red Bluff, California, has crowned a female competitor as the all-around champion of the event. The addition of breakaway to their event (governed by the WPRA) meant women had a chance to earn all-around points, and none other than the 2017 world champion barrel racer Nellie Miller dusted off her rope can and made it happen by winning the barrel racing and placing third in the breakaway roping.
Miller says winning this title was more than a buckle, it was about being a role model for her two daughters.
"You need to take your opportunities when you can get them, and this was definitely one of those times for me," she said in a Red Bluff Round-Up press release. "I want to be a good example for them in that way. That's what I want for them."
April 25, 2019: Cheyenne Frontier Days Announces The Addition Of Breakaway
Near the end of April the "Daddy Of Them All" announced that they would be adding breakaway roping to their roster of events–not just in response to the growing interest among rodeo competitors–but also in response to interest from their fans.
"Our consumer research tells us that our fans want to see more women in our events, and it's simple for novice fans to understand," said CEO of Cheyenne Frontier Days, Tom Hirsig in a Tri-State Livestock News story by Ruth Nicolaus. "It will add a new fan base for rodeo."
The event will be open to 200 breakaway entries and have $10,000 added.
So, after all the advancements in the last year, what is breakaway roping?
Better than ever, and it's only May.
Watch breakaway roping all season long on FloRodeo:
Sign up for a PRO subscription to watch all of these events and more by clicking HERE.