2019 Maple Leaf Circuit Finals
CPRA & Agribition Announce Creation Of Maple Leaf Circuit Finals
CPRA & Agribition Announce Creation Of Maple Leaf Circuit Finals
The CPRA has announced that the Canadian Western Agribition will be the home for the first-ever Maple Leaf Circuit Finals
Apr 11, 2019
by Katy Lucas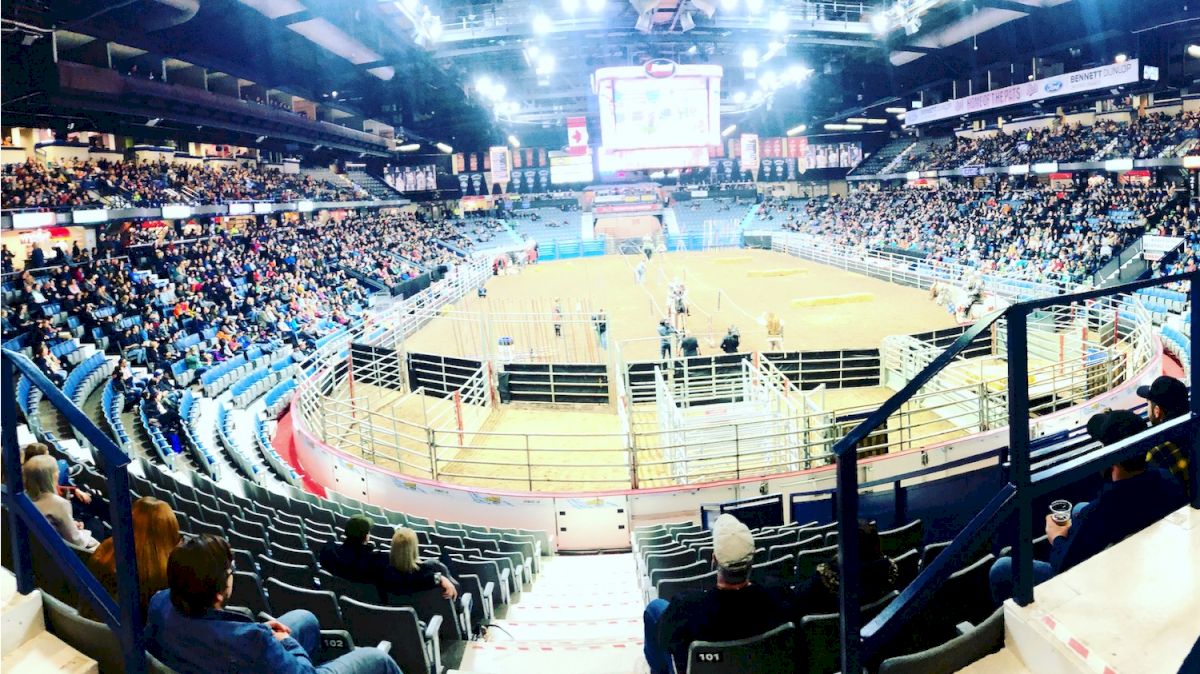 The Canadian Professional Rodeo Association has announced that the Canadian Western Agribition in Regina, Saskatchewan, will be the home for the first-ever Maple Leaf Circuit Finals. In a press release yesterday, the association shared details of the event that was formerly the early kickoff to the CPRA season, but will now be an exciting final that will send two competitors to Kissimmee, Florida, for the Ram National Circuit Finals each year.
"The Maple Leaf Finals are a good fit for Agribition," CWA CEO Chris Lane said in the CPRA Press Release. "We have the facilities, the committee, the expertise, and 20,000 rodeo fans that want to see the most exciting rodeo possible. We're excited about putting that all together in November."
The association shared details on the qualification process and format for the finals:
Qualifications:
Circuit includes CPRA rodeos with less than $7,999 added purse that do not have special entry qualifications and that accept permits.
PRCA/CPRA Canadian residents are automatically assigned to the Maple Leaf Circuit.
For 2019, a contestant must be a Canadian resident to compete at the Circuit Final.
Full cards, semi-pro cards, and permits accepted.
Maple Leaf Circuit Finals are part of Canadian Western Agribition, and runs Nov. 27-30, 2019.
Maple Leaf Circuit Champion and Circuit Season Leader in each event qualify for the RAM National Circuit Finals Rodeo in Kissimmee, Florida. (Circuit season leaders must compete at the Finals to move on.)
Rodeo count to qualify for the Finals will either be 40 percent or 15 total rodeos (whichever is less).
No PRCA card is required for a contestant to qualify for the Maple Leaf Circuit Finals; however, if a CPRA contestant would like to qualify for the RNCF, he/she must purchase a PRCA card before competing for money won to count. (Rodeo count/money won will not be backdated.)
The Maple Leaf Circuit Finals will be available by live stream through FloRodeo.
Finals Format:
10 contestants in each event per performance
FOur performances
$12,300 minimum added per event
Entry fee $300
Payout: four places in all go-rounds and the aggregate
The added excitement of the Maple Leaf Circuit is the opportunity to compete in the spring on a national level for another huge payout. The Maple Leaf marks the 13th official circuit (plus Mexico's two entrants who were also invited to compete last year).
RAM National Circuit Finals:
Two competitors in each circuit move on to the RAM National Circuit Finals.
In the circuit system, both the champion of the finals (winner of the finals itself) and the overall champion (highest money earner between the season and the finals) have traditionally moved on to the National Circuit Finals in Kissimmee, Florida.
See more information as it's available by clicking HERE.