2019 WCRA $500,000 Semi-Finals: RidePass PRO
WCRA: A Look At How This Revolutionary Rodeo Entity Works
WCRA: A Look At How This Revolutionary Rodeo Entity Works
The World Champions Rodeo Alliance burst onto the scene last year with a brand-new concept that brought all rodeos into the "virtual" world.
Apr 5, 2019
by Katy Lucas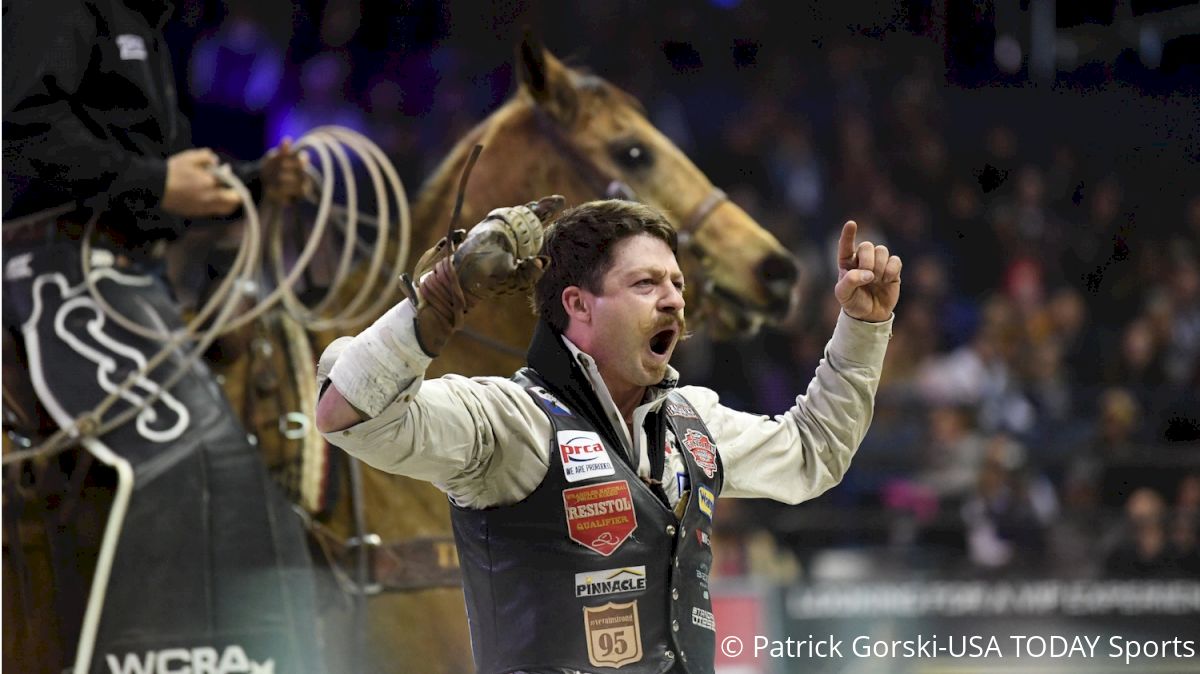 The World Champions Rodeo Alliance burst onto the scene last year with a brand-new concept that brought all rodeos into the "virtual" world. With the mantra to "develop and advance the sport of rodeo by aligning all levels of competition" this professional sport and entertainment entity not only creates new events, but hopes to bring the entirety of rodeo together with its qualifier system.
"We exist to serve the modern rodeo athlete in everything we do," Bobby Mote, President of the WCRA, said.
"We've been changing the way it's been done by thinking differently about rodeo. Rodeo is great as it is with all its traditions, but there are certain things that are commonplace in rodeo that we challenge."
But how exactly does this revolutionary system work?
Step One: Sign Up
All competitors have to simply register through the WCRA to create a profile that can accumulate points towards their major events. You can fill out the registration form online by clicking HERE.
Step Two: The Virtual Rodeo Qualifier App
Competitors then access the Virtual Rodeo Qualifier App and search for their event anytime from the entry date, up until two hours before the event starts.
"We have about 12,000 events in the database right now. So it's rare these days that somebody comes to us with an event that isn't in the database," Mote said. "So what I would do is as I'm headed to a rodeo today I would start to type in the town that the rodeo happens in or the name or title of the event and it would auto-populate. I would click on that event and I would say my first day of competition, pay my nomination fee and that's it."
We're talking full rodeos, jackpots, "virtually" any event you can think of!
Step Three: Compete and Earn Points
From there, the WCRA team will track your results and designate points based on how you placed at an event, with more points being awarded for higher-profile events.
"We have four different divisions in which points are awarded," Mote said. "Within those divisions, there are different point values for go-rounds versus average and final rounds, so depending on what round of competition you're in, depending on what the total payout, the number of entries, and added money, all of those factor into how the points are awarded."
For more information on this objective points system, click HERE.
Step Four: Timed Event Preliminaries OR Semifinals Exemption
The season is split into segments. At the completion of each segment, the top contestants in each event automatically move onto the semifinals performances at the Lazy E Arena in Guthrie, Oklahoma, May 18.
Competitors outside of those top spots will have to compete in preliminary rounds May 16-17 to earn their place among the top 32 in the timed events, and the top 24 in the roughstock. Once those spots are filled, all competitors are split into pools and only the fastest times and highest-scoring rides will move on to the final round of the semifinals on May 19.
Watch the entire Semifinals LIVE on FloRodeo by clicking HERE.
Step Five: The Title Town Stampede
We've already seen firsthand just how exciting these million dollar events can be in Chicago for the Windy City Roundup (watch the full replay of that event HERE) and we get to do it all over again for the Title Town Stampede in Green Bay, Wisconsin, on June 1. These exciting events will see the top eight from the semifinals compete in a long round, with the top two advancing to a head-to-head shootout that has all the drama you can handle.

Each event will award $50,000 to the winners, with a total of $1 million paid out overall—truly changing the game for cowboys and cowgirls of all different competitive backgrounds.
These high-profile events also bring in systems that aren't often seen in rodeo, like the ability to question a judge's call through instant slow-motion replay. This system was utilized multiple times in Chicago and ensured that the right call was made every time.

The Purpose of These Systems
The feeder system for these events—with it's Virtual Rodeo Qualifier, quarterfinals, and semifinals—may seem a little complicated at first glance, but the entire organization has one simple goal in mind: put the competitors first by eliminating traditional factors that can affect fair competition.
"Things like luck of the draw that would cause somebody to drive half way across the country and show up and not have a chance—these are things that we try to take out of the equation," Mote said. "Things like where somebody lives, their geographic location that keeps them from being able to qualify for big payday events. Those are things that we've taken out of the equation with the Virtual Rodeo Qualifier."
By taking all of these factors out of the equation, you're truly seeing the best competitors.
"The first time [in Chicago], it worked out really well," Mote said. "Probably half of the field were in some current top 15 list, and the other half of the field weren't, so I think that reflects that there's high-level talent beyond the full-time professionals that, when you create the opportunity for them to go and compete on the same stage, they can be successful."
How To Watch WCRA Events On FloRodeo
Sign up for a FloRodeo PRO subscription to watch WCRA events—and all of the other events on FloRodeo—all season long. Our schedule of events for the spring includes:
The Windy City Roundup (See Full Coverage)
WCRA Semi-Final, Guthrie, OK – May 16-19
WCRA $1M Major, Green Bay, WI – June 1
Click HERE to sign up.