2019 National Little Britches Association Finals
The RANK To Add National Junior High & High School Association Tracking
The RANK To Add National Junior High & High School Association Tracking
The rank is expanding its list of events by now including both the National Junior High School and National High School Rodeo Associations to its list.
Apr 1, 2019
by Katy Lucas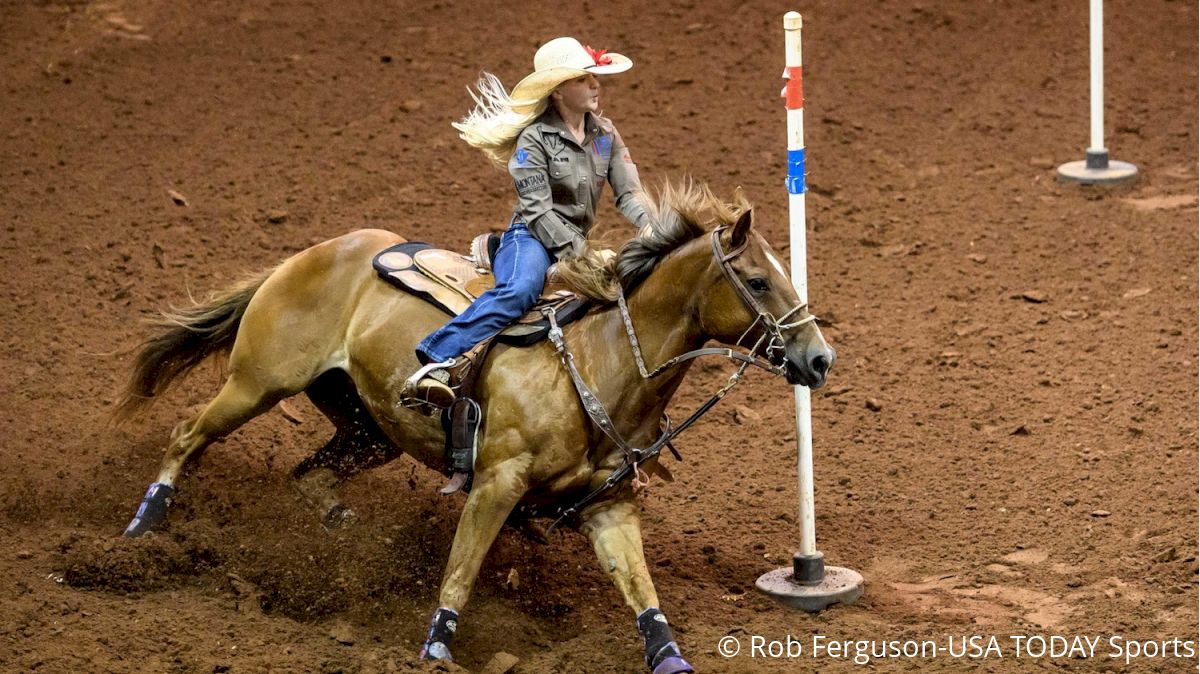 The Rank has already expanded its efforts to find the next generation of top rodeo athletes this year by adding all of the approximately 500 National Little Britches Rodeo Association season rodeos to its calculations, but we're going even bigger now! The Rank is about finding the best, no matter where they rodeo, so FloRodeo wants to recognize youth competitors in both the National Junior High School and High School Rodeo Associations by tracking both the state/provincial finals and national finals results in 2019.
Now, not only will you be able to watch four MAJOR junior rodeo finals LIVE on FloRodeo in 2019 by signing up for a PRO subscription (click HERE to sign up) but your subscription will also help you track those athletes before they head to their respective national finals!
National Junior High School Rodeo Association Finals – June 23-29
National Little Britches Association Finals – July 2-7
International Youth Finals Rodeo – July 7-12
National High School Finals Rodeo – July 14-20
If you've never heard of The Rank before, we'd like to tell you a little more about why we feel it's important to support and promote the youth of our sport.
The Rank
Soon, today's top professional competitors will be reckoning with a fresh crop of youngsters that have been rosining up, roping, and racing in the arena since they left kindergarten.
That's why we want to continue find, recognize, and promote these promising young upstarts through the 2018-19 edition of The Rank.
CLICK HERE TO SEE THE 2018-19 SEASON OF THE RANK
The Rank is North America's ultimate compilation of junior rodeo rankings. By following the major junior rodeo associations—including the National Little Britches Association Finals, its regular-season rodeos, the International Finals Youth Rodeo, and the National High School and Junior High Finals Rodeos—The Rank literally ranks the rankest riders, racers, and ropers (say that five times fast) in one spot for fans across the continent to follow the regular-season action of the junior circuits.
Based on the pace of the regular season, The Rank will typically be updated biweekly, unless a major development warrants a timelier update or limited action doesn't necessitate an update.
Methodology
The Rank's junior rodeo rankings are based on a contestant's average time or score, and include boosters for placing multiple times.
Average Time/Score = The average of each contestant's times/scores that make it into the top three results at each of the NLBRA season rodeos, as well as other junior events that FloRodeo streams. The top four that qualify for the National High School and Junior High School Finals Rodeos will be accounted at each available state/provincial final in those associations.
At each of the finals, the top 15 results will be taken into account.
Time/Score Booster = Plus 0.2 points each time a contestant places at an event in the roughstock; minus 0.2 seconds for every time a contestant places at an event in the timed events.
Barrel Racing Arena Size = Arena size will be accounted for in the barrel by starting all barrel racers at a standard time of 19 seconds. Instead of calculating their average time, which does not account for arena size, a calculation will be done to determine the "spread," or how much time a barrel racer wins by in relation to the last hole time. That time will then be deducted from the 19-second run. For example, a barrel racer who wins by an average of 0.5 seconds over the last place will have a time of 18.5 (19 - 0.5 = 18.5). Boosters for placing multiple times will also be deducted from the 19-second time.
Rising Stars
Look for regular features on junior rodeo competitors throughout the season in our Rising Stars series! FloRodeo will highlight select cowboys and cowgirls in written features with photos, stats, and fun facts to give you regular insights on the personalities behind the names on The Rank.
Want your favorite cowboy or cowgirl to be featured as one of FloRodeo's Rising Stars? Fill out our online form HERE to tell us a little bit about yourself.