2019 The American
'I Still Feel Like I Am In A Dream' -- Catching Up With Madison Outhier
'I Still Feel Like I Am In A Dream' -- Catching Up With Madison Outhier
It was a battle, but young Madison Outhier was up for the challenge and earned a whopping $110,000 at The American in 2019.
Mar 13, 2019
by Katy Lucas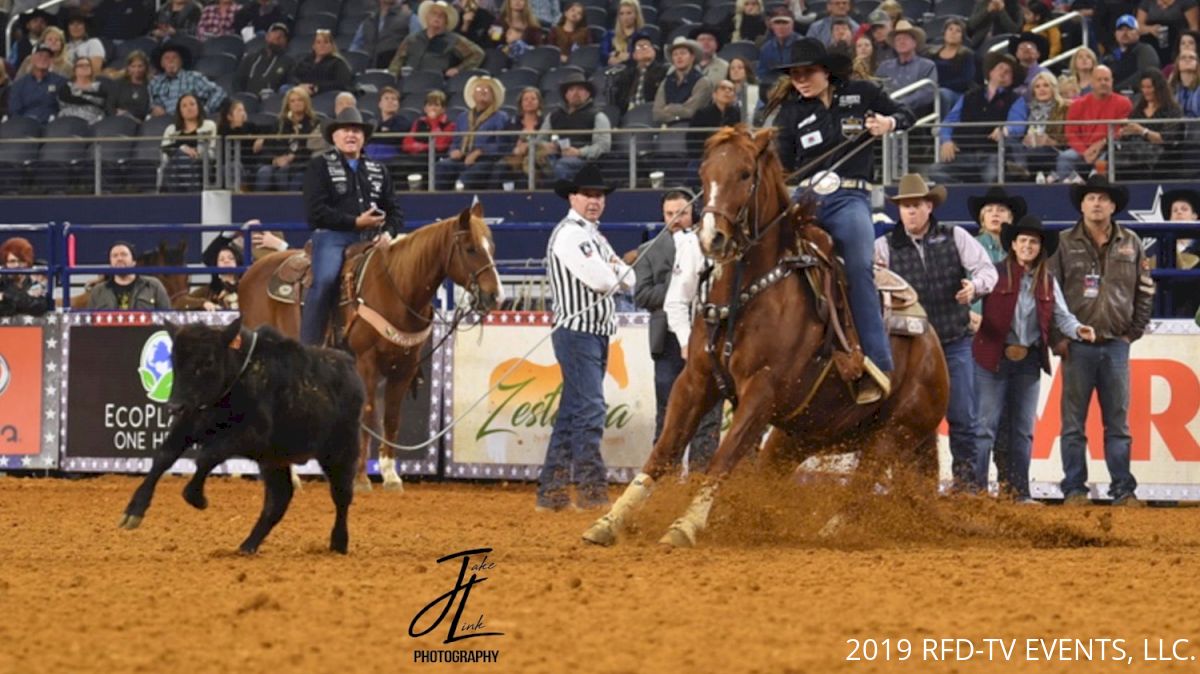 It was a battle, but young Madison Outhier was up for the challenge.
Not only did she have runs in the breakaway roping slack, but she also doubled her chances by qualifying for The Junior American—making many runs to make the finals there as well. We followed her journey from that junior finals to the semifinals and all the way through the extremes pressures of AT&T Stadium, and she didn't falter once.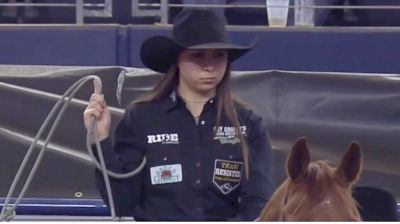 "I still feel like I am in a dream, honestly," Outhier said almost 10 days after her big win. "I have never experienced so much support and love from so many people around the countr,y and I just feel so blessed and honored to represent the amazing sport of breakaway."
Represent she did. Outhier was the epitome of confidence and focus as she competed against the likes of world champion ropers Lari Dee Guy, Jackie Crawford and the reigning world champion Kelcie Chace.
"This really has been a dream come true to even compete alongside my idols," said Outhier. "The more it sets in the more I hope others get inspired by this great rodeo and work hard to strive for their dreams because I believe I just showed that if you work hard for your goals, anything is possible!"
As for the money? That whopping $110,000 check is going to be set aside into a savings account to keep for the future.