It pays almost as much as two go-round wins at the Wrangler National Finals Rodeo, and it's the first of two $50,000 events that have been added to PRCA season this year. So it's hard to discount the immense impact that will be felt by RFD-TV's The American come December when competitors hit the bright lights of Las Vegas.
Watch the entire library of archives for 2019 The American HERE.
We have quite a few more months before we'll see the true—and I believe positive—impact of events like this being added to the PRCA season, but for now, let's look at how the money shakes out.
Competitors Made Big Jumps Up The Standings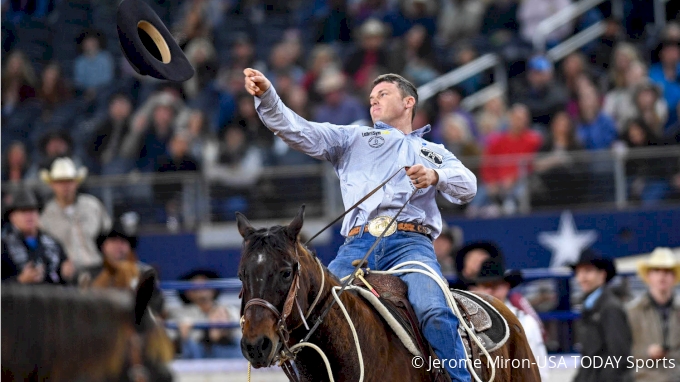 The biggest jump in the standings was certainly Caleb Smidt, who jumped from well outside the top 50 in the standings with only $2,000 won, all the way up to the second place spot in the world tie-down roping race.
| | | | | |
| --- | --- | --- | --- | --- |
| Name | Earnings As Of March 1 | Placing On March 1 | Earnings As Of March 7 | Placing On March 7 |
| Orin Larsen | $30,257.64 | 4 | $80,257.64 | 1 |
| Ty Erickson | $26,172.99 | 4 | $76,172.99 | 1 |
| Coleman Proctor | $9,386.96 | 31 | $59,386.96 | 1 |
| Ryan Motes | $17,665.95 | 6 | $67,665.95 | 1 |
| Ryder Wright | $36,332.87 | 4 | $86,332.87 | 1 |
| Caleb Smidt | $2,000 | Outside Top 50 | $52,000.00 | 2 |
*The WPRA did not count the earnings in the barrel racing, and the top four bull riding winners are not currently listed in the PRCA standings.
But Won't They Make NFR Off Of One Rodeo?
To put it simply, no.
All competitors who earn checks at both The American, and soon at Houston, will have to compete in at least 40 association rodeos in order for that money to count, according to the PRCA. Also, a quick look at the standings from last year shows that competitors also needed more than $60,000 (and in some cases much closer to $100,000) in order to qualify within the top 15 at the NFR.
Yes, in the past when there was less money overall to be won at association rodeos, an event like this could have guaranteed you a spot at the finals (for example, The Calgary Stampede when it was under the PRCA many years ago), but that's just not the case in today's age of rodeo.
As Coleman Proctor put it in his interview after winning the team roping at The American, "Most importantly I'm going to enjoy that $50,000 bump in the standings, and it's time to get back to work."
Maybe More Will Follow Suit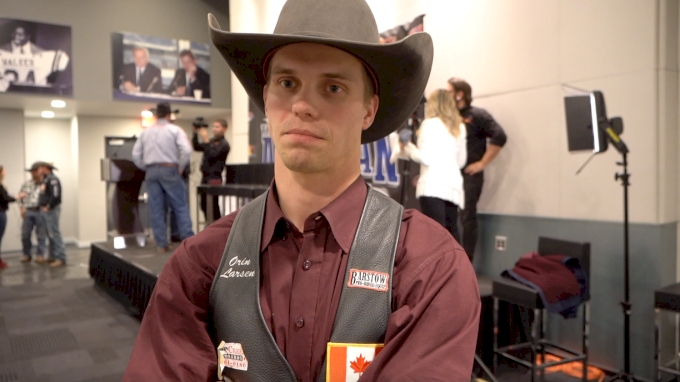 First The American and Houston, and as Orin Larsen speculates at the end of his winning interview above, maybe more rodeos will follow suit when they see the impact they can have for the competitors and the excitement that is created around awarding a large purse.
"I think it won't take long," said Larsen. "I think as much excitement as this rodeo has brought this year and in the past, I think we're going to see a lot of rodeos follow suit."
This leads me to my next point. Wouldn't it be great if we had more rodeos like this for competitors to earn big paydays at?
That's a day that I can't wait to see for rodeo—not just this December, but a December many years from now where cowboys and cowgirls head into the NFR already having made a strong living on the rodeo trail.