FloRodeo's RidePass PRO
After two less-than-perfect Global Cup performances, Team Canada says it has something to prove. Coach and rider Aaron Roy has been with the team since the inaugural Global Cup in Edmonton, Alberta, and knows that this is a group looking for redemption in Arlington.
"We're coming in here for redemption," said Coach Roy. "We kind of have a sour taste in our mouth for the last two and we've got something to prove. It's [the] Global Cup, all of our guys are wanting to win this thing and take that soil home to Canada."
Watch the 2019 Global Cup in Arlington, Texas, LIVE on FloRodeo, Feb. 9-10.
One of the most experienced members of Team Canada echoes that passion to win the country-against-country event.
"Well, we're going for gold, so we hope to walk out of here with the championship," said Team Canada rider Zane Lambert.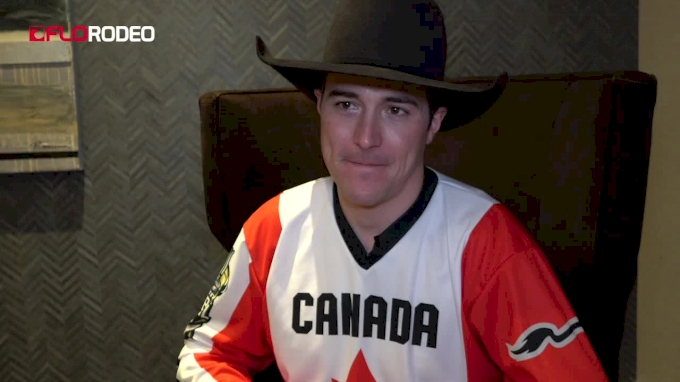 FloRodeo's RidePass PRO
Watch the two-time PBR Canada champion, along with team members Dakota Buttar, Tanner Bryne, Lonnie West, Jordan Hansen, Jared Parsonage and Wacey Finkbeiner compete in round one of the PBR Global Cup tonight.
Click the links below to watch each day of the live event:
Feb. 9 (global):
Feb. 10 (global excluding Canada, the United States and Mexico):
Feb. 10 (Canada, the United States and Mexico only):