2018 Wrangler National Finals Rodeo
Best Of 2018: Favorite Quotes From Rodeo Athletes
Best Of 2018: Favorite Quotes From Rodeo Athletes
In this installment of the "Best of 2018" series, we present our favorite quotes from the year.
Dec 29, 2018
by Katy Lucas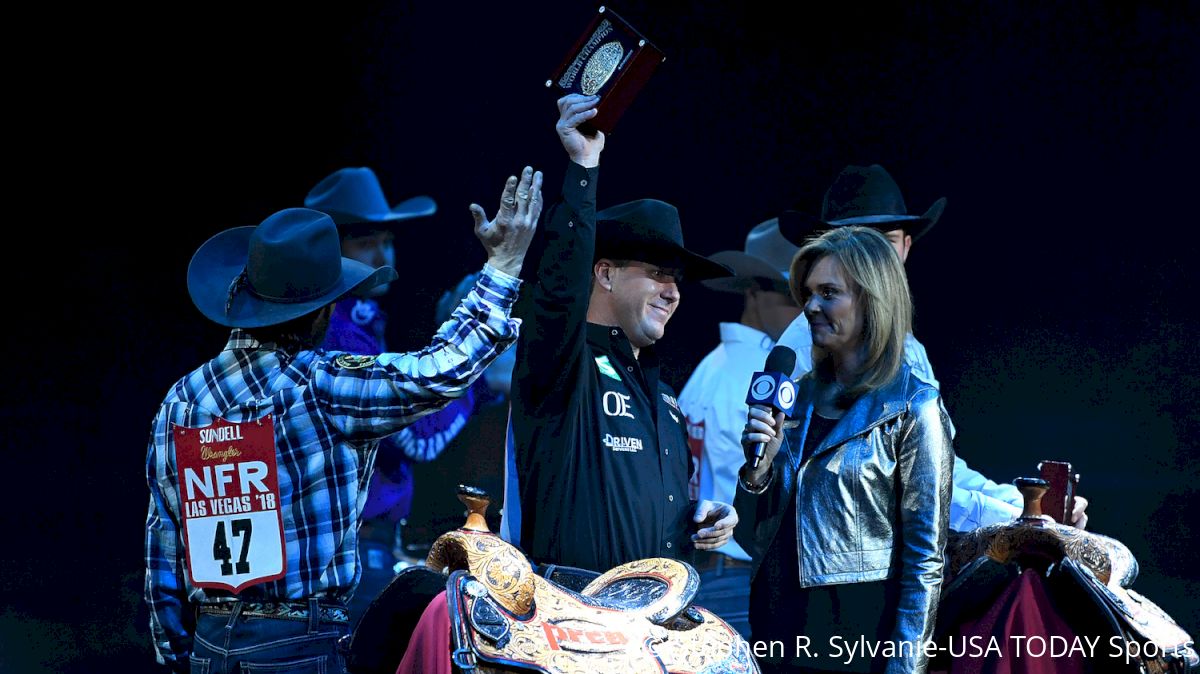 We had the opportunity to watch some very special moments in the arena this year and – luckily – hear what those amazing athletes thought about those moments outside of the arena. Some of them made us laugh, some made us cry, but all of these moments left a lasting impression on us.
In this installment of the "Best of 2018" series, we present our favorite quotes from the year.
"Anybody Can Be A Winner, But Not Anybody Can Be A Champion."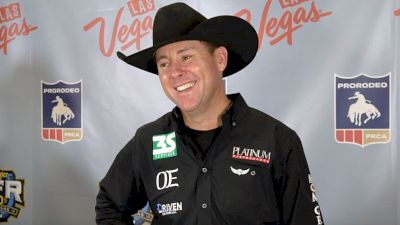 A good friend once shared that quote with Trevor Brazile and it's something he hopes he's lived by. After becoming the King of the Cowboys, a living legend and a role model for the sport, we believe he's done just that.
"Love Ya Buddy": Richmond Champion's Message To J.R. Vezain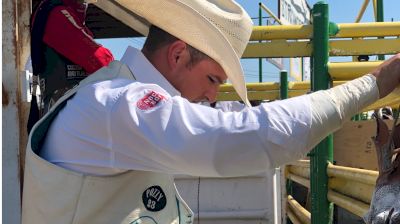 The newly crowned Canadian champion bareback rider Richmond Champion gave a special message to his friend and fellow bareback rider J.R. Vezain during his interview. Vezain is currently recovering from a spinal injury he sustained near the end of the 2018 rodeo season and he joined Champion on the FloRodeo Pre-Show before the last performance of the CFR to wish him luck – and give him a hard time of course. Watch that episode HERE.
"I Ain't Coming Home Until I Make It"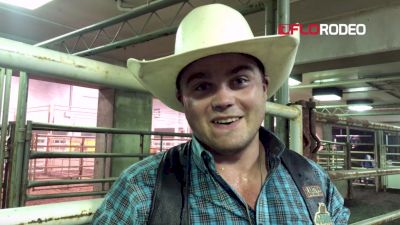 Unlock this video, live events, and more with a subscription!
Get Started
Already a subscriber? Log In
We love talking to Shane O'Connell because he says what's on his mind and is excited about the sport he gets to compete in. O'Connell had come up just short of making the Wrangler National Finals Rodeo several times when we interviewed him this year at K-Days, and as he said in his interview, "I ain't coming home until I make it."
Bonus Quote: "I had my chin down, I was grunting that whole time, I had some snot coming out of my nose, I was wanting to win real bad." (We told you he always says what's on his mind).
"To be honest, I only packed two pairs of pants because I didn't think I would make it to the short go, much less win it."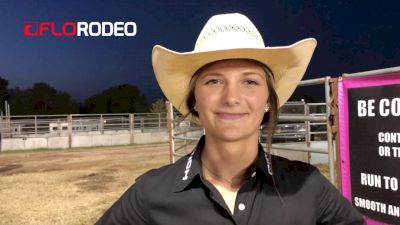 After a terrible rodeo season Gabby Gunter surprised even herself at the 2018 International Finals Youth Rodeo by winning the first two go-rounds in the pole bending with times of 19.518 and 19.459, respectively.
We joked that Gunter could just buy new pants after placing third in the short round and taking home the IFYR title and nearly $4,500 – a sweet victory after a tough season. This is one of those wonderfully honest quotes we love to hear from rodeo kids.
Read the full story HERE.
"It Means The World": What An NFR Buckle Means To Me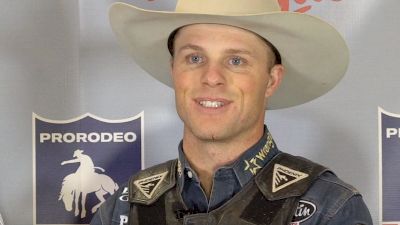 The buckles handed out at the Wrangler National Finals Rodeo – both for the rounds and for the world championship – are some of the most coveted ones any competitor is lucky enough to receive in their careers. We truly enjoyed collecting quotes from those top competitors that were about to head to the South Point to receive an NFR round buckle this year because to them, "it means the world."