2018 Canadian Finals Rodeo
Best Of 2018: The Weirdest Moments Of The Year
Best Of 2018: The Weirdest Moments Of The Year
In our countdown of the Best of 2018, we couldn't leave out the weird moments we've had along the way! Here's to those that kept us laughing all season!
Dec 28, 2018
by Katy Lucas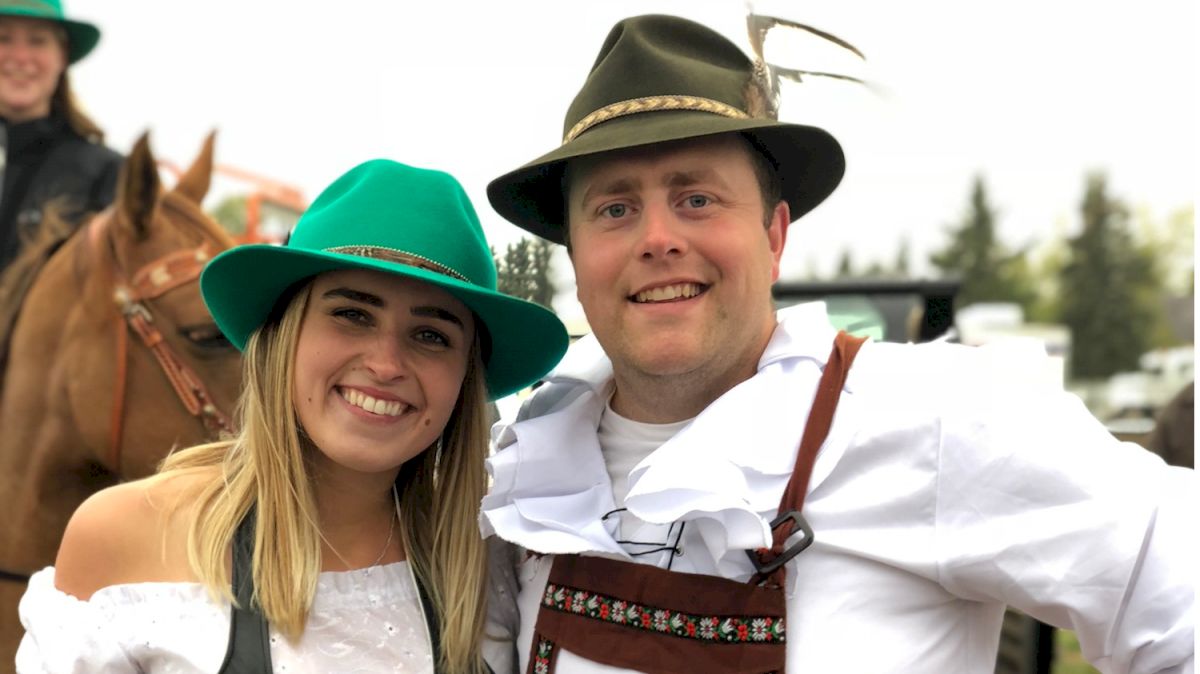 We've seen a lot of great runs and rides this year, showing off the athleticism of both the human and animal athletes that are in the sport of rodeo. On the other hand, we've seen a few weird moments along the way that left us laughing, amazed and sometimes shaking out heads.
So to all you weirdos out there, this one is for you.
At Agribition… We Joust!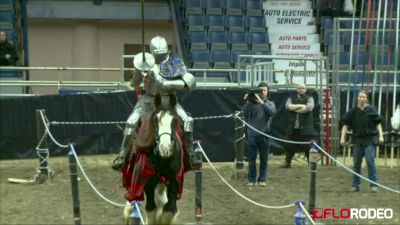 It may have been the most off-the-wall event we streamed this year, but we sure had fun doing it at this year's Canadian Western Agribition. Enjoy these highlights from the jousting in Regina, Saskatchewan, or watch the full tournament HERE.

Lederhosen Clad Wild Ride At Oldstoberfest
We love the weirdness that is the Oldstoberfest CPRA/PRCA rodeo, and it did not disappoint this year when it came out with the Mr. and Mrs. Lederhosen wild ride… and boy, the Mrs. has large shoulders and arms.
Junior Nogueira And The K-Days Run He Almost Didn't Make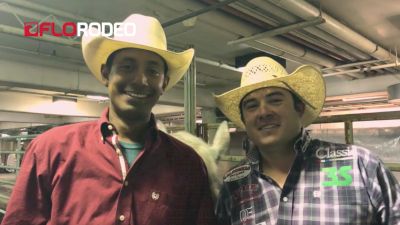 Inside the arena, Junior Nogueira was calm and cool enough to win the K-Days $10,000 paycheck with a 4.2 second run. Outside the arena, he was white knuckle driving and running through the airport just to make it to the rodeo on time. Listen to his account of the day's events in the interview, and read the full story HERE.
Channelling Some Wizard Magic At CFR
When the dates for the Canadian Finals Rodeo were moved up a week and just so happened to be over Halloween, we knew SOMEONE would have to come out in a costume. Canadian bull riding legend Scott Schiffner had a wizard on his side for his Halloween ride at CFR45.
A Good Luck Haircut For Strathmore
They'd been having a little trouble so Trent Tunke and Trey Gallais decided a funky new haircut was in order. The funny thing about it? It worked well enough to give Tunke a last-minute push to qualify for the CFR!
S*** Sundell Says: What Will Wade Say Next?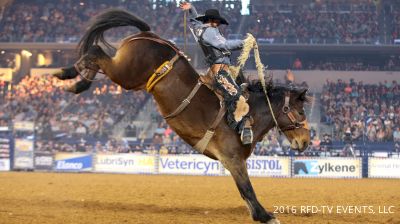 We had a lot of laughs while creating what was probably the weirdest compilation we've ever done, but can you blame us for loving all the crazy things that Wade Sundell says?