2018 National Little Britches Association Finals
Rising Star: Haiden Thompson, 15-Year-Old All-Around Cowgirl
Rising Star: Haiden Thompson, 15-Year-Old All-Around Cowgirl
She's closing in on 10 all-around state and world titles, and she's only 15 years old. Meet this week's Rising Star: Haiden Thompson.
Nov 23, 2018
by Katy Lucas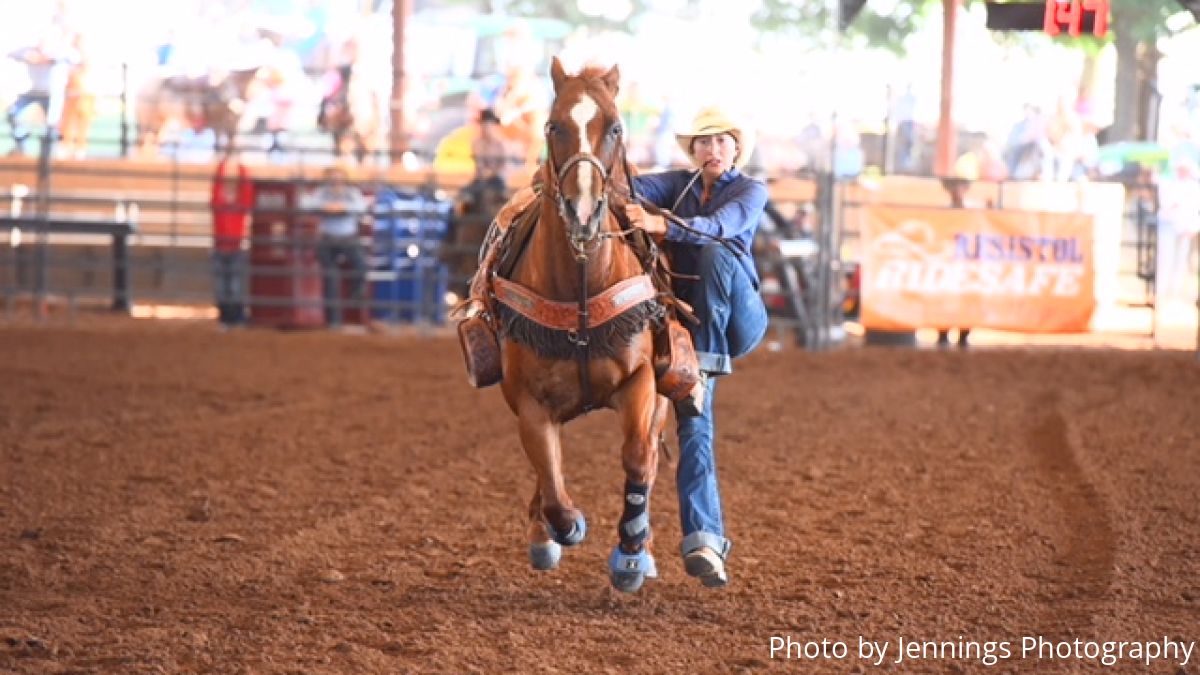 She's closing in on 10 all-around state and world titles, and she's only 15 years old.
We first met Haiden Thompson at the 2018 National Little Britches Rodeo Association Finals, but she and her family were already a well-established name in the little britches game. She was the reigning all-around champion in the junior category, and at the conclusion of the event, both she and her older sister Jacey walked away with all-around titles.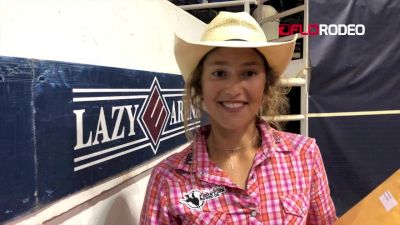 Unlock this video, live events, and more with a subscription!
Get Started
Already a subscriber? Log In
Five Thompsons showed up with eleven horses to the finals in 2018 and all were a force to be reckoned with. Jacey has now headed off to college rodeo, and we couldn't help but notice younger-sister Haiden – who is now a senior in the association – making her way up our rankings to the No. 6 spot in the goat tying and No. 13 in the breakaway roping.
She lists her older sister as her idol, but we chose Haiden as our Rising Star this week because we think she is steadily establishing herself as a competitor to idolize herself, and one you should keep an eye on in the rodeo arena.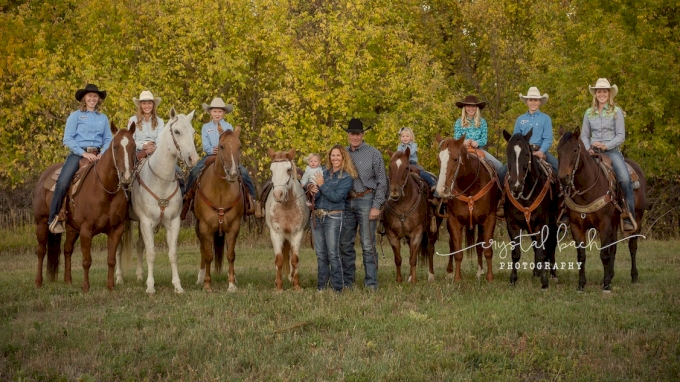 Haiden Thompson
Hometown: Torrington, Wyoming
Age: 15
Events: Barrel Racing, Pole Bending, Goat Tying, Breakaway Roping, Team Roping, Ribbon Roping, and Trail Course
The Rank: No. 6 Goat Tying, No. 13 Breakaway Roping
Check out the entire rankings list HERE.
How did you get started in rodeo?
My two older sisters started rodeoing going to Little Britches rodeos and the fair rodeos. The more and more they went to rodeos the more they loved it.
They started to go everywhere. I watched them and the more they rodeoed the more I wanted to ride and rodeo – once I started I couldn't stop!
What are some of your biggest accomplishments to date?
2018 NLBRA World Trail and All-Around Champion
Placed fourth in the goat tying in round one of the 2018 NHSFR
2017 NLBRA World All-Around Champion
2017 NLBRA Finals Barrel Racing, Goat Tying, and Finals All-Around Champion
3-Time Wyoming Junior High School All-Around Champion
What do you like to do when you're not competing?
When I am not competing I like to practice even more to get better because I know if I'm not practicing there is someone out there practicing harder. Another thing I like to do is to ride colts and break them.
Who is your greatest role model?
My older sister Jacey (Meet Jacey and the rest of the Thompson family of 10 in our story HERE)
What is your favorite song?
You Are The Reason – Calum Scott
What is your favorite food?
Ice cream
Are you a National Little Britches rodeo competitor and want to be featured on the site as FloRodeo's next Rising Star? Fill out the form HERE to tell your story!