2018 Grass Roots Final
Cinderella Stories, Triumph, & Heartbreak: The Grass Roots Final
Cinderella Stories, Triumph, & Heartbreak: The Grass Roots Final
Titles won, Cinderella stories played out, and yes, heartbreak - they'll all come out of the Grass Roots Final in Calgary, Alberta September 27 and 28.
Sep 24, 2018
by Katy Lucas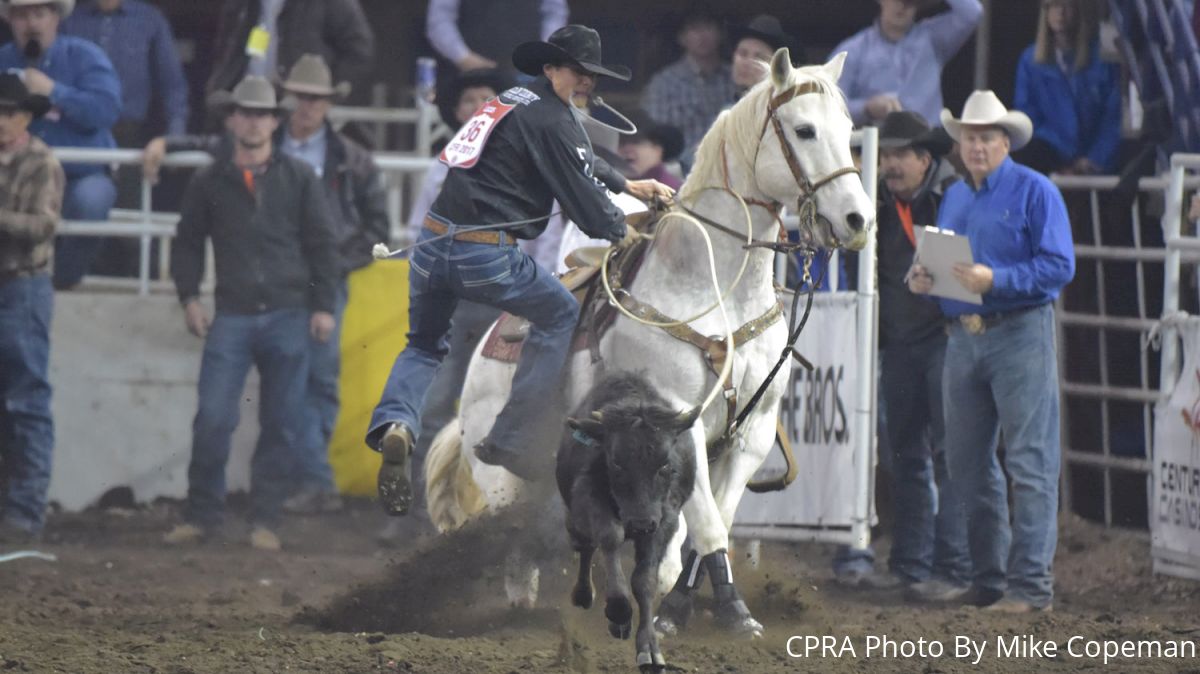 Titles won, Cinderella stories played out, and yes, heartbreak, all come from the Canadian Professional Rodeo Associations Grass Roots Final in Calgary, Alberta this week. Since the event's inauguration in 2014, competitors have made this event a nail-biter for rodeos fans who are keeping their eyes not only on the leaderboard, but more importantly on the Canadian Standings.
Watch The Grass Roots Final LIVE on FloRodeo September 27-28, 2018.
Over the years, we've seen just about every possibility play out at this two-day final that offers a "last chance" of sorts for the competitors that need to make a move in the standings.
With all the great stories that have come out of the event over the last four years, we've decided to relive some of the moments of triumph the competitors have had along the way.
Billy West: Sealed Rookie If The Year Title & CFR Qualification At 2014 Grass Roots Final
He was $727 out of qualifying for his first Canadian Finals Rodeo and behind in the rookie of the year race when the 2014 Grass Roots Final rolled around, but Billy West was on a mission.
"I really wanted to win that award," say West of the CPRA Rookie of the Year title in a Grass Roots Finals Press Release. "It's a once in a lifetime thing to win so I'm pretty excited. And my dad (Kevin, 1986) won it when he was riding bulls so I wanted to do the same."
Night one saw West cover his bull, but the then 20-year-old was knocked out after the eight-second whistle. When night two rolled around, he cleared the cobwebs and rode for a spectacular 90 point ride and $3,000 that easily bridged the gap in the standings to get him to his first CFR and the rookie of the year title.
"I'm pretty excited. I had my mind set on CFR all year," said West in the release. "I wasn't too sure if I would have a shot my first year. I needed these finals to get me in there. One more rodeo made all the difference."
Nancy Csabay: From A Qualification Scramble To Winning A Canadian Title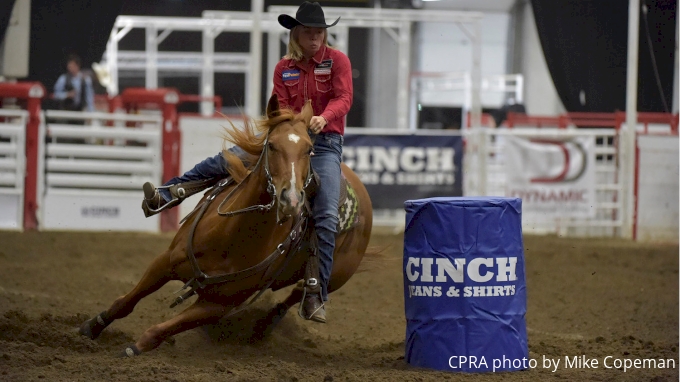 No matter what situation Csabay finds herself in this time of year, she seems to be able to make things happen at the Grass Roots Final. It all started back in 2014 when Csabay used the final to qualify for the CFR, the next year she was able to capture the season leader title with her earnings at Grass Roots, before going on to win her first Canadian barrel racing title.
But it was 2016 that may have been her most impressive – and most crucial win – as the 2016 Grass Roots Final press release explained. Csabay started out the final in the No. 13 spot in Canada and desperately needed a win so she'd have an opportunity to defend her Canadian title.
Those that have won before just seem to know how to do it again, though. Not only did Csabay win a total of $3,750 that rocketed her into the top 12 in the Canadian Standings, but six Canadian Finals Rodeo rounds later she also emerged as the 2016 Canadian Champion – her second year in a row to take the title.
Kyle Lucas: Heartbreak In 2014 Turned Into Victory In 2017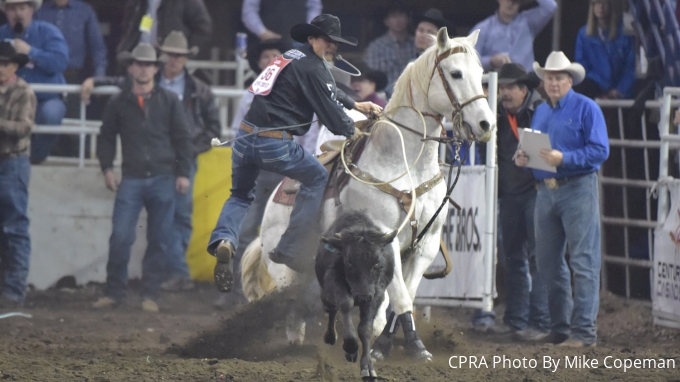 Rewind to the last night of the Grass Roots Final in 2014 and a very unhappy Kyle Lucas rode out of the building with no Canadian Finals Rodeo qualification. All he needed was a small check to pass the No. 12 man in Canada and get to this second CFR, but a fumbled tie meant it wasn't in the cards for Lucas that year.
Fast-forward to 2017 and that nail-biting situation was playing out again. It was the final day of Grass Roots and Lucas needed some money to get a spot at the CFR.
"It's not a very good feeling when it comes down to that situation, especially since I didn't make it into CFR in 2014 when all it would have taken was one small check to get in," said Lucas. "But it was also kind of an advantage when I was in the same spot in 2017. It gave me a second chance to handle my emotions a little bit better and be able to perform the way I needed to to get it done."
A broken barrier on night one meant it truly did come down to one final run for the Carstairs, Alberta roper. A 2017 CPRA press release described that final run that wasn't exactly picture perfect.
"But a split second after he nodded, his calf stumbled coming out of the box," the release stated. "Somehow the [then] 23-year-old managed to check his horse, then put together a brilliant 7.5-second run to win the round and secure himself 3rd spot in the average."
What he also secured was a spot in his fourth Canadian Finals Rodeo, all because of that final run at the Grass Roots Final.
After all of the great stories of competitors who beat the odds, we can't wait to find out who will make it through Grass Roots to the Canadian Finals Rodeo's inaugural appearance in Red Deer, Alberta this year.
Watch the Canadian Finals Rodeo LIVE on FloRodeo October 30 to November 4.