Cowboy's Angel and Beautiful Crazy: Listen to Katy Lucas' Playlist
Cowboy's Angel and Beautiful Crazy: Listen to Katy Lucas' Playlist
Former Miss Rodeo Canada 2015 Katy Lucas' personal playlist shows off her nice (and a little bit naughty) side.
Sep 14, 2018
by FloRodeo Staff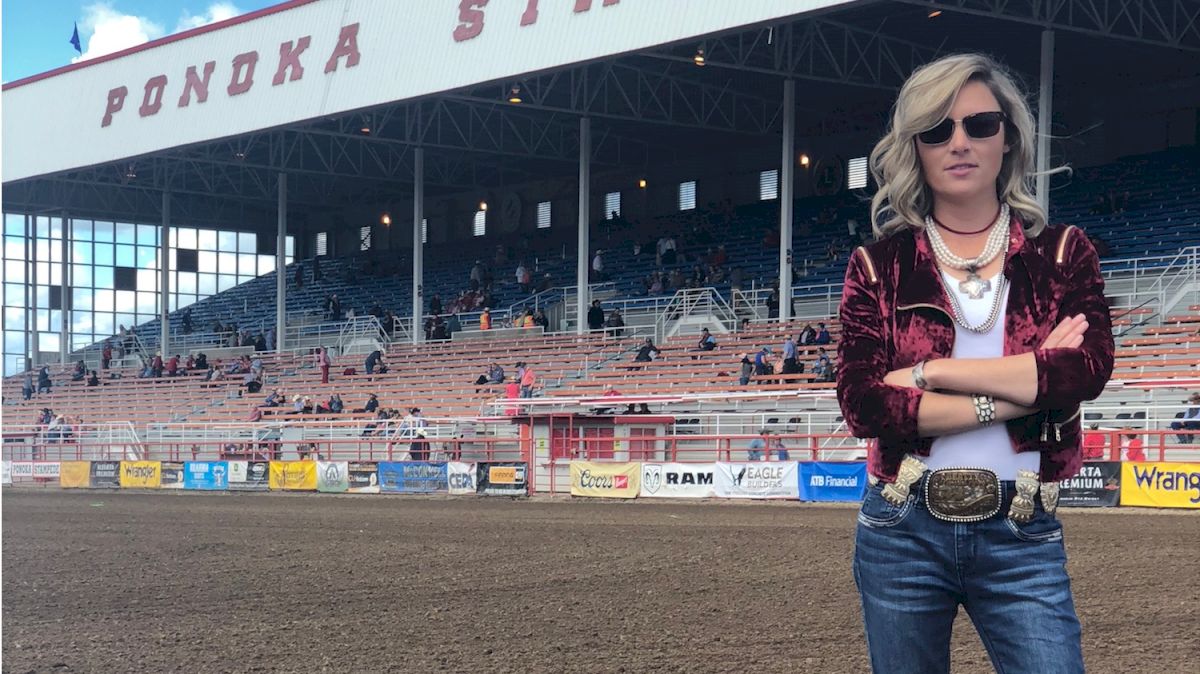 Katy Lucas is a gem of a human being. Not only does she come from a long line of Canadian roping legends (including her not-so-little brother Kyle, who is sitting seventh in the Canadian tie-down roping standings), but she was also Miss Rodeo Canada in 2015. She's humble, kind, one of the hardest workers I have ever met. Most importantly, she puts up with me and my crazy ideas on how to market FloRodeo and our events on a daily basis.
Katy's playlist is such a cool reflection of her personality — it's got sugar, spice and everything nice . . . plus a little shot of whiskey for good measure. She's old-school and new-age all rolled into one. I'm grateful to have her in my life as a team member, co-worker, and friend. Enjoy Katy Lucas' rodeo playlist the next time you go chasing white lines.